1999 - 2003 Ford Windstar Instrument Cluster Repair
1999 - 2003 Ford Windstar Instrument Cluster Repair
This is a Ford Windstar instrument cluster repair service for model years 1999, 2000, 2001, 2002, and 2003. The 99 - 03 Ford Windstar instrument clusters have common problems with the speedometer not working. There are also problems with the tachometer, fuel gauge, voltmeter, oil pressure gauge, and coolant temperature gauges sticking, giving incorrect readings, or not working. We also repair dim or blank backlighting for the cluster.
If your speedometer is not working, replacing the instrument cluster is not the best solution, because many of the replacement units often use the same faulty components as the original cluster.
The benefits of our repair over a replacement unit are that we correct the root cause of the instrument cluster problem by replacing not only the components of the faulty gauge and odometer display, but replacing all backlighting as well. Other key benefits of our repair service are:
No programming required;
Mileage remains unchanged;
1 Business Day turnaround;
Backed by our 1 Year Guarantee.
Just reinstall the cluster, and you're back in business!
If you need help troubleshooting your inaccurate speedometer, gauges, or you have any questions, please contact us via phone at 800-547-2049.
How This Works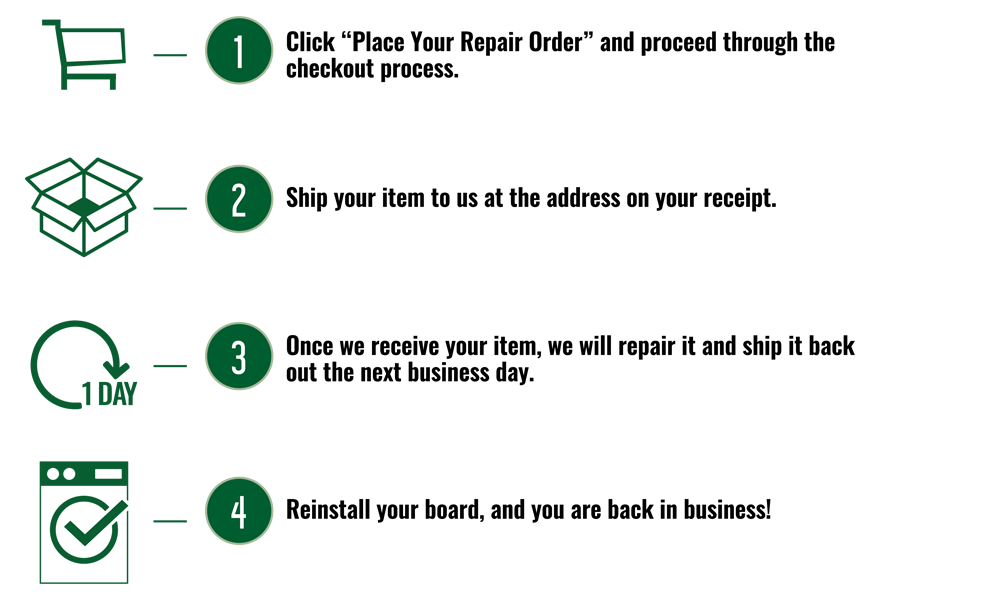 Part Numbers
Ford Windstar Models that use this instrument cluster:
Note: This is NOT an exhaustive list. If you do not see your instrument cluster listed, please call us at 800-547-2049.
XF2F-10849-DG
XF2F-10849-DJ
YF2F-10849-EB
1F2F-1084-AA
1F2F-10849-AB
1F2F-10849-AC
1F2F-10849-AD
1F2F-10849-AE
1F2F-10849-AF
1F2F-10849-AG
1F2F-10849-AH
1F2F-10849-AJ
1F2F-10849-BA
1F2F-10849-BB
1F2F-10849-BC
1F2F-10849-BD
1F2F-10849-BE
1F2F-10849-BF
1F2F-10849-BG
1F2F-10849-BH
1F2F-10849-CA
1F2F-10849-CB
1F2F-10849-CC
1F2F-10849-CD
1F2F-10849-CE
1F2F-10849-CF
1F2F-10849-CG
1F2F-10849-CH
1F2F-10849-DA
1F2F-10849-DB
1F2F-10849-DC
1F2F-10849-DD
1F2F-10849-DE
1F2F-10849-DF
1F2F-10849-DG
1F2F-1084-9DH
1F2F-10849-FA
1F2F-10849-FB
1F2F-10849-FC
1F2F-10849-FD
1F2F-10849-FE
1F2F-10849-FF
1F2F-10849-GA
1F2F-10849-GB
2F2T-10849-CA
2F2T-10849-DA
2F2T-10849-FA
3F2T-10849-JB
3F2T-10849-KA
3F2T-10849-KB
3F2T-10849-LA
3F2T-10849-LB
3F2T-10849-LC
3F2T-10849-MA
3F2T-10849-MB
3F2T-10849-MC
3F2T-10849-NA
3F2T-10849-NB
3F2T-10849-NC

Warranty
Our no-hassle warranty covers your repair for a full year. If the repair fails anytime within a year, we will repair the item again. In the rare occasion that the item is not repairable, we will either replace the circuit board entirely or refund the cost of the repair, at our discretion. See Details...