2005 - 2007 Ford Super Duty Exchange Instrument Cluster
2005 - 2007 Ford Super Duty Exchange Instrument Cluster
This is a completely rebuilt and pre-programmed replacement instrument cluster for your 2005 - 2007 Ford Super Duty (F-250, F-350, F-450, & F-550 SuperDuty). Each instrument cluster is programmed for your specific vehicle including VIN, mileage, and hours. No programming is required by your dealer. All orders placed by 3:00PM EST will ship the SAME BUSINESS DAY!!! (We must receive your mileage affidavit by 3:00PM EST in order to ship the cluster the same business day - see #1 below for further explanation.) If you prefer to send your instrument cluster in for repair, please click here for details regarding our repair service.

IMPORTANT INFORMATION:
You must provide your VIN at checkout as well as on the online mileage affidavit. A link to the affidavit will be emailed to you immediately after you complete your purchase. This must be completed before your exchange cluster will be shipped. We will use your VIN number to ship the correct cluster layout (Diesel, Gas, Automatic, Manual, etc.).
Each instrument cluster comes with a protective lens and simple instructions on how to exchange it with your existing lens. This allows us to make a replacement lens optional and reduce the base cost of each replacement cluster in case your existing lens is in reusable condition. If you prefer to have a brand new lens included, please choose the option above for a new lens.
Each exchange instrument cluster requires an additional $150 core deposit that is fully refundable when we receive your original module (SEE DETAILS IN THE GREY BOX BELOW).
We must receive your original instrument cluster within 15 calendar days in order to refund the core deposit. The deposit will be credited back via the original method of payment (credit card or Paypal).
We primarily have MPH clusters in stock at this time, but we do have certain KPH clusters available as well. If you are looking for a KPH cluster, please call us to discuss options. Also if you have an Amarillo or Harley Davidson package, call us before placing your order.

The benefits of this instrument cluster exchange service are saving hundreds of dollars, minimizing downtime (SAME DAY SHIPPING!), and preventing the need to program or flash the module. Just install the cluster, and you're back in business! If you have any questions, feel free to contact us at 800-547-2049.
Please view the instructional video on this page to see how to remove the Ford Super Duty instrument cluster.
LED Upgrade
We are now offering LED back lighting as an upgrade for our 2005, 2006 and 2007 Ford SuperDuty instrument cluster exchange service.
Replacing incandescent bulbs with LEDs offers many advantages. LED lighting has a much longer lifespan, is more efficient, and operates at a cooler temperature. Although most LEDs are highly directional which can cause bright and dark spots in a gauge cluster, our LEDs are specially designed to provide a full distribution of the light. This provides an even backlighting, as can be seen in our actual product photos. If you would like LED backlighting for your instrument cluster, simply choose the LED upgrade from the backlighting options.
NOTE: Each exchange cluster requires a core deposit that is fully refundable when we receive your original module that meets the following qualifications:
No prior repair attempts
No water contamination
No fire damage
Please contact us at 800-547-2049 if you have any questions.
How This Works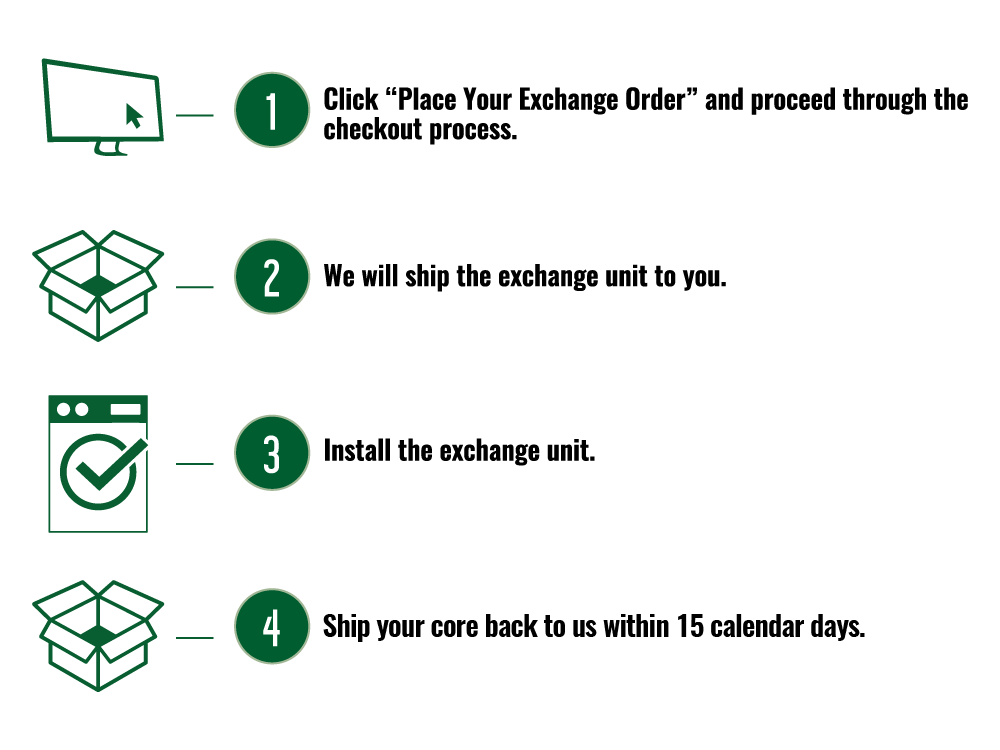 Removal Video
Ford Super Duty Instrument Cluster Repair
03:51
http://circuitboardmedics.com/2005-2007-ford-superduty-gauge-cluster-repair/ This video demonstrates how to remove the instrument cluster from a 2005 - 2007 Ford Super Duty vehicle. The Super Duty instrument cluster has several common issues, with the individual gauges and with the battery saver relay. Some common problems are: Speedometer or other gauges sticking or giving incorrect readings, intermittent power to radio, power windows, or interior dome light, intermittent power to all gauges, or low fuel indicator is on constantly. Replacing the instrument panel is not the best solution, because the F-250, F-350, F-450, & F-550 replacement instrument clusters use the same faulty components as the original cluster. We will repair your cluster, replacing not only the faulty components, but also rebuilding ALL of the gauges and relays with upgraded components to ensure proper functionality.
Ford Super Dut...

http://circuitboardmedics.com/2005-2007-ford-superduty-gauge-c...
Product Videos
Warranty
Our no-hassle warranty covers your repair for a full year. If the repair fails anytime within a year, we will repair the item again. In the rare occasion that the item is not repairable, we will either replace the circuit board entirely or refund the cost of the repair, at our discretion. See Details...