Product Details
We are now offering a genuine Ford Motorcraft ignition coil and spark plug replacement kit, DG513-SP417, for all 2005 and 2006 Ford Escape, Mazda Tribute, and Mercury Mariner vehicles. This factory Ford Motorcraft kit includes six coil-on-plugs (COPs) and six matching spark plugs for your SUV. We always recommend using Motorcraft replacement ignition coils and spark plugs when servicing your vehicle due to problems with counterfeit or damaged coils introduced into the supply chain and the short lifespan of aftermarket coil manufacturers.
Ford Motorcraft COP Kits
Each genuine Ford Motorcraft coil-on-plug kit includes:
Six Ignition Coils - DG513
Six Spark Plugs - SP417
PCM Repairs
IMPORTANT: We have a tremendous amount of experience with the Ford PCM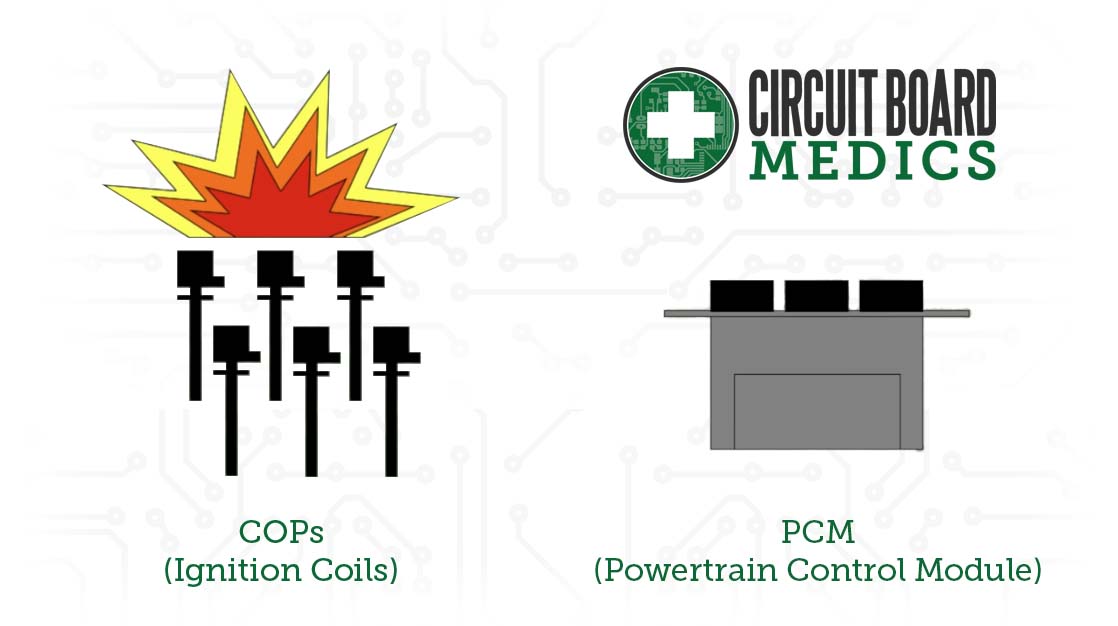 and ignition coil failure of these vehicles. If new coils are purchased and exposed to a failed PCM, they too will be damaged, sometimes within seconds, and will in turn damage the PCM once replaced. The only long-term solution is to replace all six spark plugs, all six coils, and the PCM all at the same time. If you have not repaired your PCM and are replacing one or more failed coil-on-plugs diagnosed by one or more of the following error codes: P0351, P0352, P0353, P0354, P0355, and P0356, we strongly recommend you consider testing or repairing your existing PCM before purchasing and installing this kit. We offer a 2-year warranty on COP replacement kits when purchased with one of the following PCM repair or exchange services:
The benefits of using our PCM repair service:
There is NO PROGRAMMING REQUIRED!
No Locksmith Required
Your existing keys will work upon re-installation.
Each PCM is run on an actual vehicle before it leaves our repair facility.
Fixes the following error codes: P0351, P0352, P0353, P0354, P0355, P0356.
Please contact us at 800-547-2049 if we can serve you further.
Videos