Many owners do not know what the mysterious missing gauge should be on their 2003-2006 GM instrument cluster or the significance of it.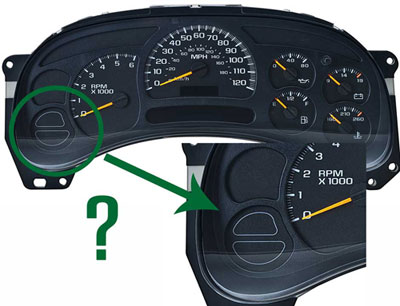 For those that do know that this spot is designated for a GM transmission temperature gauge, they might not realize that all full size GM vehicles (Silverado, Suburban, Tahoe, Sierra, Yukon, Avalanche, or Denali) already have a transmission temperature sensor and are wired for this gauge from the factory. Having us add the gauge to your instrument cluster is a great tool to help prevent premature failure of the transmission if you tow regularly or do not service the transmission at recommended intervals.
The chart below shows the estimated effect of temperature on transmission life. Based on this chart, a 25 degree increase in temperature for an extended period can decrease the life expectancy dramatically.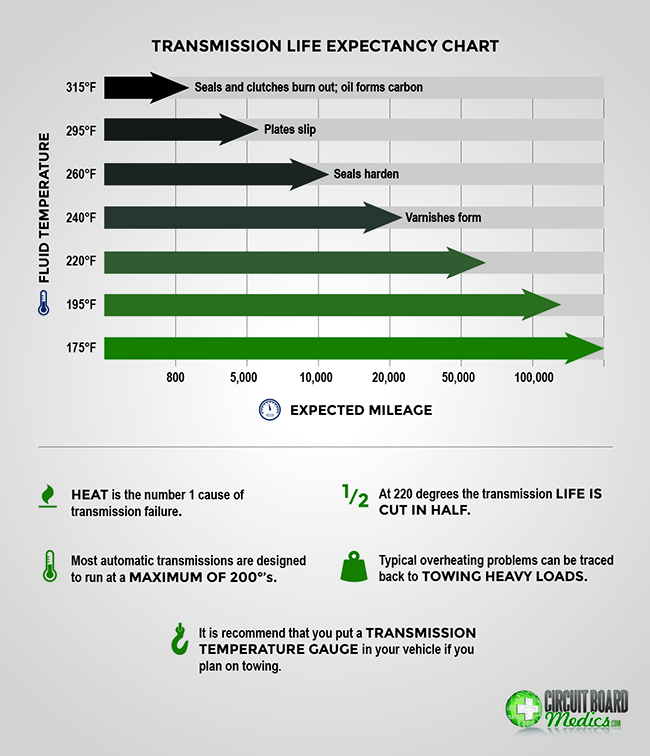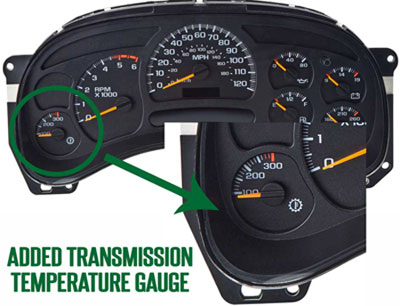 If you are missing the transmission temperature gauge from your instrument cluster, we can replace the face of your gauges and add the required components for a transmission temperature gauge for an additional $99.99 when we are rebuilding your instrument cluster.
All gauges come back to you calibrated and ready to install with no programming required.