2009 - 2010 Lincoln MKS 3.7 PCM/ECM Repair
2009 - 2010 Lincoln MKS 3.7 PCM/ECM Repair
This is a repair service for the Powertrain Control Module, PCM from a 2009 - 2010 Lincoln MKS 3.7L V6 that has been damaged by a failed ignition coil. This is the most common problem with the ECM from these vehicles, and it is often indicated by one or more of the following diagnostic trouble codes: P0351, P0352, P0353, P0354, P0355, P0356. If you have a 3.5L MKS PCM, we also repair 2010 through 2012 Lincoln MKS 3.5L PCMs here.

Our rebuild service is the easiest way to get you back on the road and the ONLY way to avoid a trip to the dealership.
There is NO PROGRAMMING REQUIRED!
Your existing keys will work upon re-installation
No Hassle 1-Year warranty
5-star customer service
1-Business day turnaround!
Even though damage to the PCM is typically caused by only one ignition coil, all 6 ignition coils and spark plugs MUST be replaced prior to re-installing the PCM to prevent premature failure of the computer again. Once a coil fails, the remaining 5 are most likely not far behind.
This repair is ONLY for the above listed condition. If you are having any problems other than this, please call us at 800-547-2049.
How This Works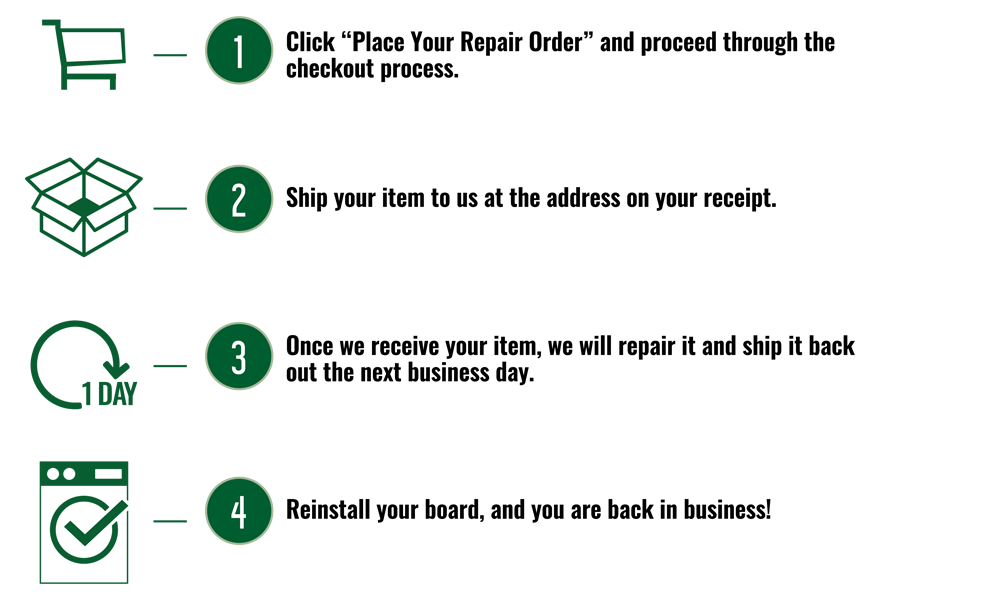 Warranty
Our no-hassle warranty covers your repair for a full year. If the repair fails anytime within a year, we will repair the item again. In the rare occasion that the item is not repairable, we will either replace the circuit board entirely or refund the cost of the repair, at our discretion. See Details...