2006 - 2010 Ford Explorer Instrument Cluster Repair
2006 - 2010 Ford Explorer Instrument Cluster Repair
This is a repair service for a 2006, 2007, 2008, 2009 and 2010 Ford Explorer instrument cluster that is experiencing intermittent power to all the gauges, or issues with individual gauges.
Common issues found with these instrument clusters include:
Intermittent power failure to the gauges
Individual gauges are not working or giving incorrect readings
If any of these symptoms sound familiar to you, then we can repair your instrument cluster! Then we promptly return it back to you so that you no longer have to wonder about your mileage or deal with intermittent gauge or accessory failures any longer.
The benefits of this repair service are:
It saves you hundreds of dollars over the dealership
1 business day turnaround
Backed by our 1 year guarantee
We have a variety of fast return shipping options so that you get your cluster back quickly.
Our technicians are IPC Certified which means that each repair is performed with the highest standard of quality craftsmanship.
We have helped thousands of customer over the years, and we can help you too! Please see our customer testimonials below.
Just reinstall the instrument cluster, and you're back in business!
Please contact us via phone at 800-547-2049 if you have any questions.
How This Works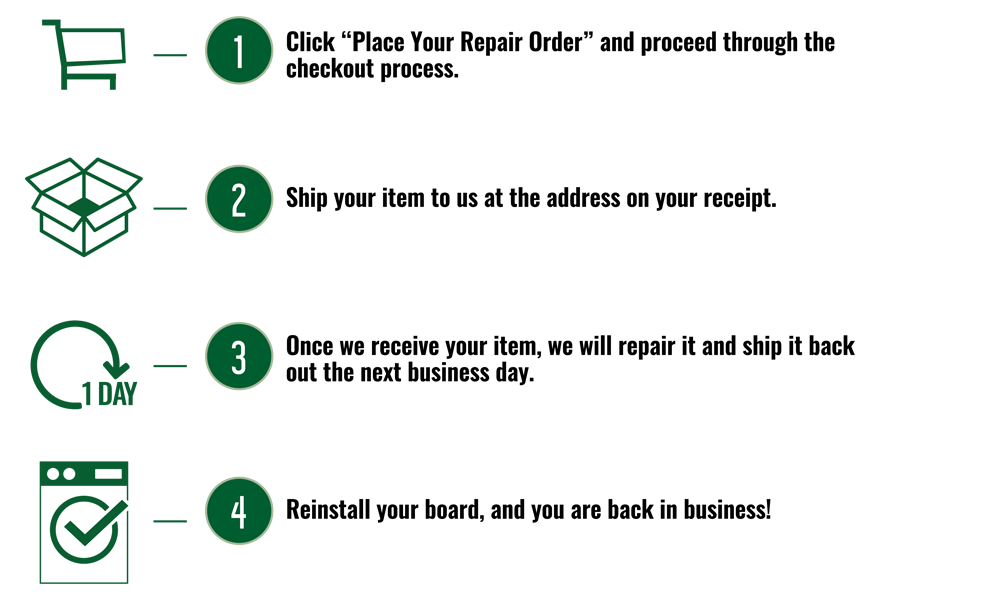 Warranty
Our no-hassle warranty covers your repair for a full year. If the repair fails anytime within a year, we will repair the item again. In the rare occasion that the item is not repairable, we will either replace the circuit board entirely or refund the cost of the repair, at our discretion. See Details...