Toyota Tacoma Overhead Console Display Repair
Toyota Tacoma Overhead Console Display Repair
This is a repair service for a 2005 – 2009 Toyota Tacoma temperature/compass overhead display.
if your Toyota Tacoma overhead display containing the compass and temperature gauge is flickering or has gone out, we can help! We will repair the root cause of the failure using higher grade materials so that it will not have the same problem again in the future. Common part numbers for these overhead display are 83290-04030 and 1100420-138BC0LQC6.
Call us at the number above or contact us through our website for any questions.
How This Works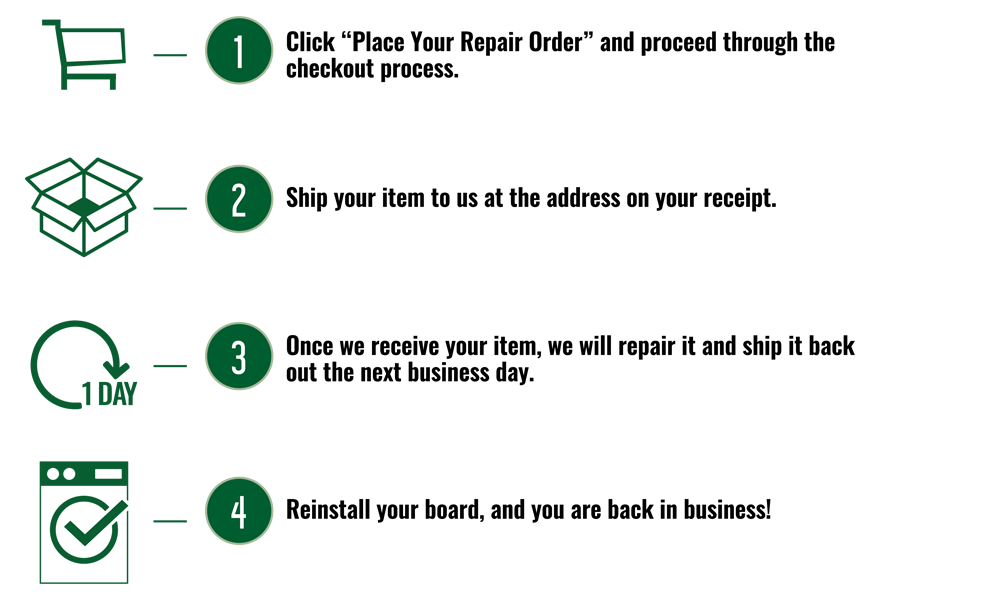 Warranty
Our no-hassle warranty covers your repair for a full year. If the repair fails anytime within a year, we will repair the item again. In the rare occasion that the item is not repairable, we will either replace the circuit board entirely or refund the cost of the repair, at our discretion. See Details...