Posted by circuit board medics on 10th Jun 2015
We are pleased to announce that Circuit Board Medics can replace the failed microprocessor on your Kitchenaid (Whirlpool, Jenn-Air, Thermador, Kenmore, etc.) refrigerator control board part number,WPW10219463 and WPW10219462.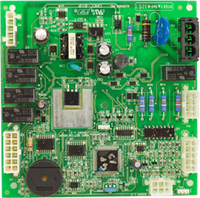 Many other companies are claiming that circuit boards are "non-repairable" when the microprocessor fails, but we have a 100% success rate with both control boards. We even have both control boards in stock for exchange so that you do not have to wait on the repair to be performed or the shipping time to get yours to us. Please find complete details regarding our exchange boards on our Refrigerator Control Board Exchange page.
Previous part numbers for these control boards include:
W10219462
W10219463
W10121049
W10185291
1548000
1548001
2223443
2252111
2303934
2304135
2307005
2307028
643635
653194
656502
865741