Sometimes the cure is worse than the disease, so they say. In the case of Allison transmission control modules from GM 6.6L Duramax trucks, sometimes the repair is worse than the break. T14 and A50 Allison TCMs were not designed with repairs in mind, so getting to the problem is itself a challenging part of the fix. Taking the module apart can cause irreparable damage. Our careful disassembly and expert reassembly are two of the things that put our repair above the competition.
Allison TCM modules are sealed tight with the circuit board glued to the heat sink and attached to the plug with delicate strands of wire.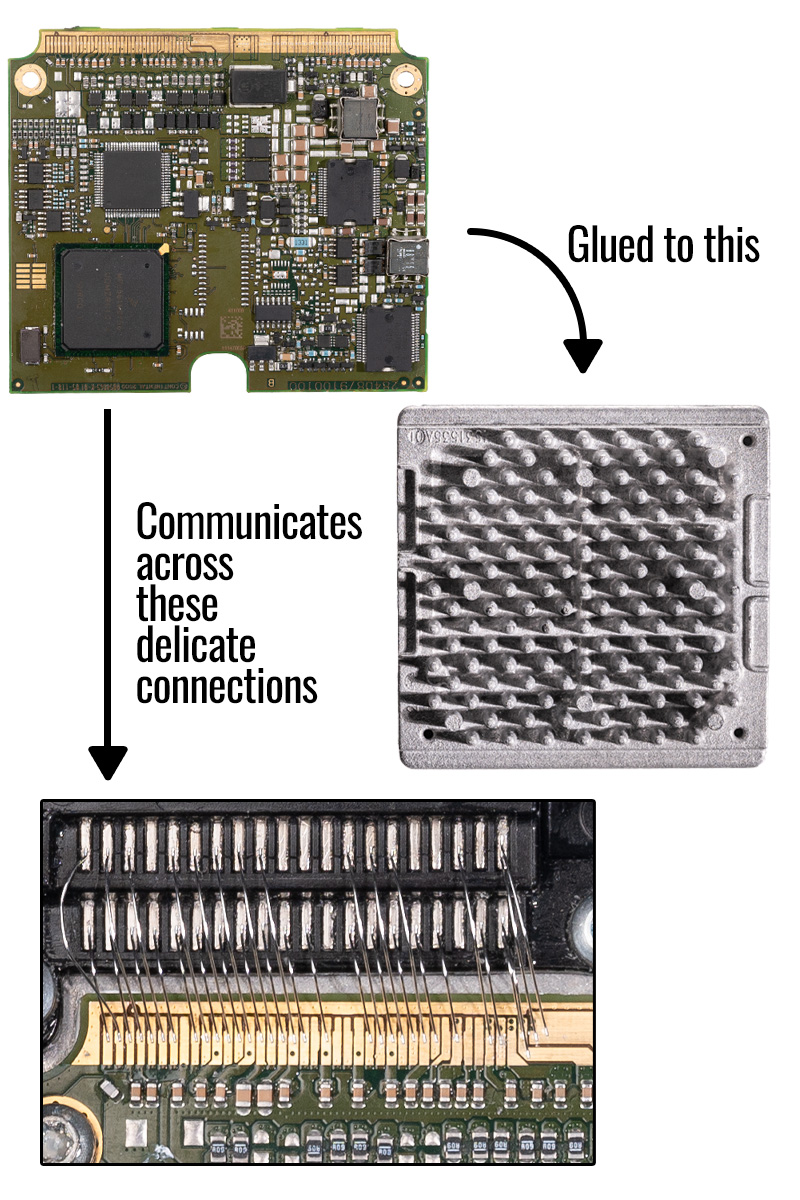 To successfully repair the circuit board, technicians need access to both sides, but getting to the board is a significant challenge. Some companies have tried to solve this puzzle by cutting a band through the metal heat sink and the plastic housing then sliding off a section from around the circuit board. This exposes a portion of the circuit board while leaving the wire connections intact.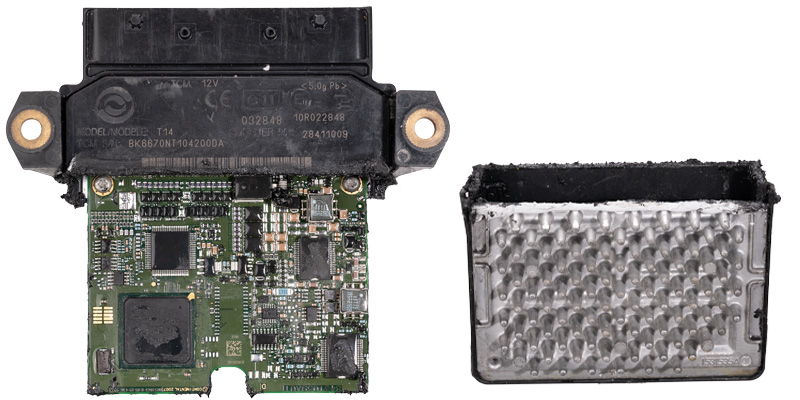 But then what? After repairing the circuit board, the heat sink and housing are just glued back together. The structural integrity and the ability to conduct heat are not restored. Instead, there is a flimsy, vulnerable glue-joint in the housing. We have a better way.
At Circuit Board Medics, we completely remove the circuit board to repair it. We don't cut the heat sink, and we don't cut the frame of the housing in half. We are able to accomplish this because of our state of the art capabilities. We don't have to preserve the original delicate strands of wire that connect the circuit board to the plug because we are able to replace them.
We restore the circuit board with state of the art automated machinery.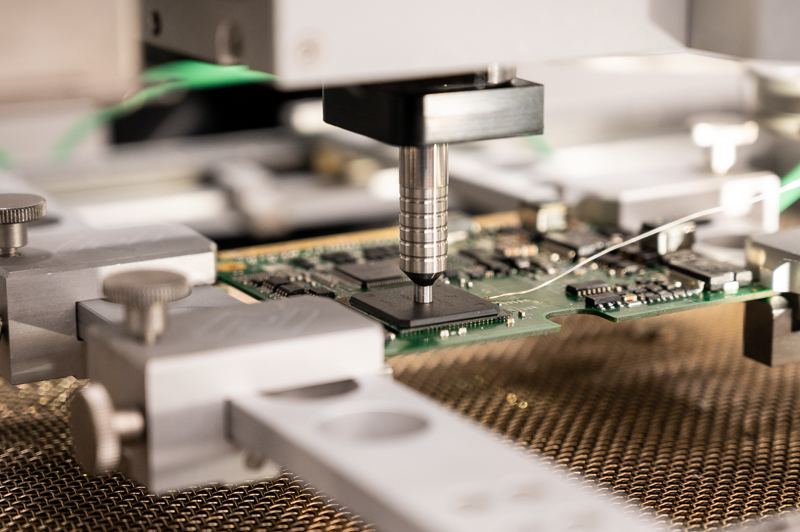 We replace the wire bonds with state of the art automated machinery.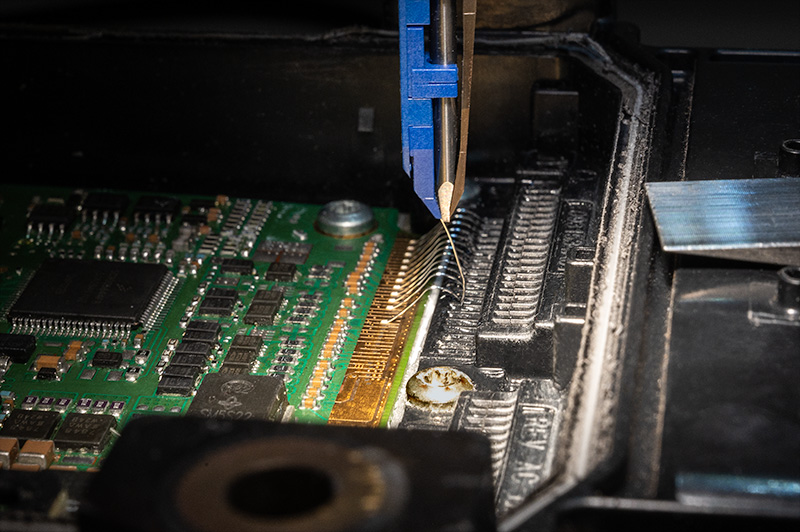 We reassemble the module with a custom fit collar.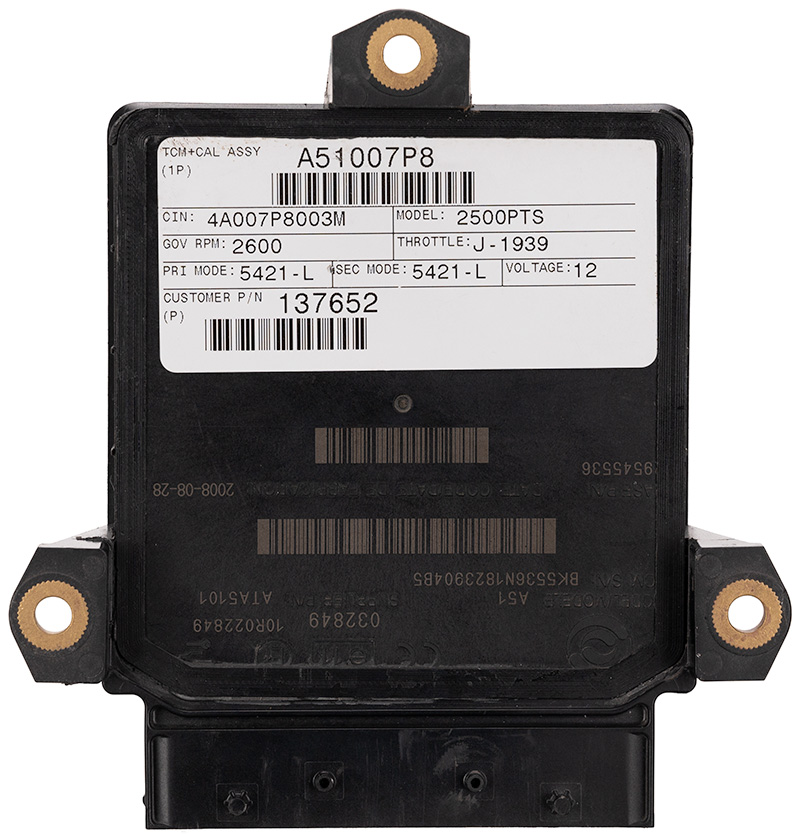 Our result is a completely restored module with upgraded elements, all of the original strength, and all of the original heat dissipating capability. Check out our repair page to have your Allison TCM repaired to a higher standard.