Motor Control Unit MCU Exchange Service (8183196 Style)
Motor Control Unit MCU Exchange Service (8183196 Style)
This is a completely rebuilt and upgraded motor control unit (MCU) for a Whirlpool, Kenmore, Maytag, or Amana washing machine. We will determine the correct part number for your machine by the model number that you enter on this page. The following part numbers are available for exchange:
Note: If you do not see your part number of if your MCU does not look like the one pictured, please contact us at 800-547-2049 so we can help you determine the correct control board for your washer.
8183196
8540135
8540138
8540540
461970229161
461970229162
W10015480
W10163005
W10163007
W10197864
All orders placed by 3:00PM EST will ship the SAME BUSINESS DAY!!! If you have any questions or need help determining if your MCU has failed, please contact us at 800-547-2049.
Each replacement requires an additional $100 core deposit that is fully refundable when we receive your original module that meets the following qualifications:
No prior repair attempts
No water damage
No fire damage
We must receive your original MCU within 15 calendar days in order to process a refund of the core deposit. The deposit will be credited back via the original method of payment (credit card or Paypal).
We test each motor control unit to ensure that it is functioning 100% properly.
How This Works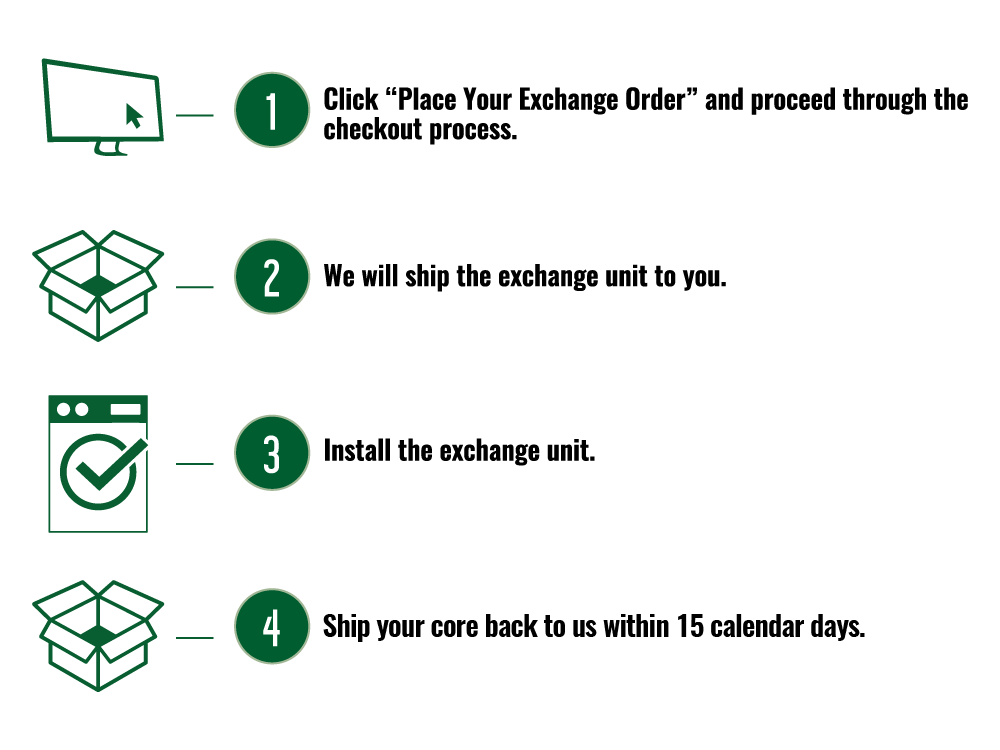 Warranty
Our no-hassle warranty covers your repair for a full two years. If the repair fails anytime within two years, we will repair the item again. In the rare occasion that the item is not repairable, we will either replace the circuit board entirely or refund the cost of the repair, at our discretion. See Details...