2015 - 2020 GMC Yukon/Denali Tail Light Repair
2015 - 2020 GMC Yukon/Denali Tail Light Repair
If your 2015 - 2020 GMC Yukon, Yukon XL, Yukon Denali, or Yukon XL Denali factory tail light/brake light is no longer working or in functioning intermittently, we can help. We can repair one or both of your taillights, include a warranty, and have it back to you quickly so that you do not have to deal with an unsafe vehicle. This repair corrects the root cause of the failure that prevents the tail and brake lights from illuminating.
Start the repair process today by clicking the "Place Your Repair Order" button above and proceed through the checkout process. Please text or call us at 800-547-2049 if you have any questions.
How This Works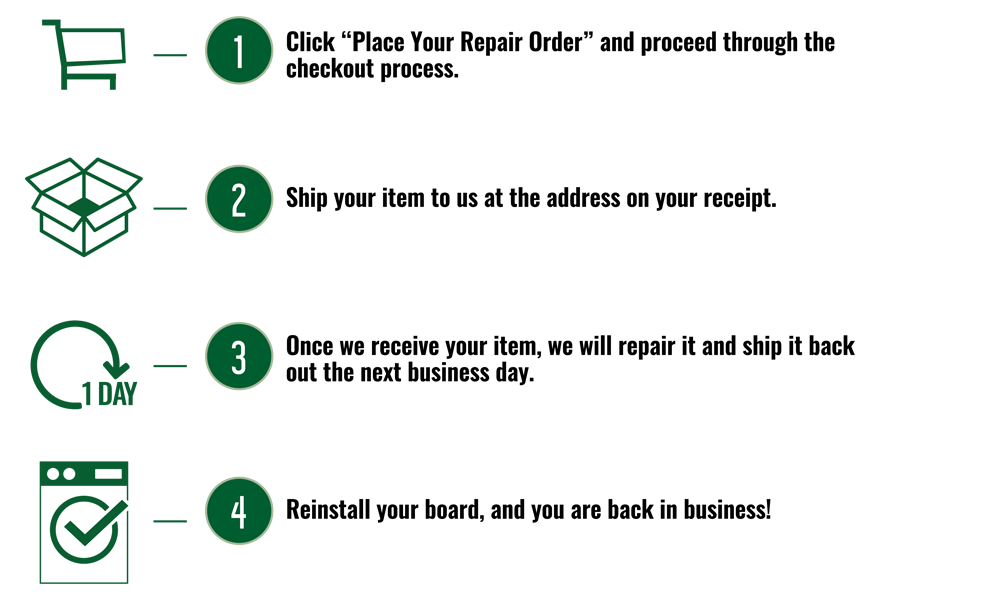 Warranty
Our no-hassle warranty covers your repair for a full year. If the repair fails anytime within a year, we will repair the item again. In the rare occasion that the item is not repairable, we will either replace the circuit board entirely or refund the cost of the repair, at our discretion. See Details...