2007-2013 GM Instrument Cluster Repair
2007-2013 GM Instrument Cluster Repair
This instrument cluster repair service is for a 2007, 2008, 2009, 2010, 2011, 2012, and 2013 GM with a dim or completely darkened gear level indicator (PRNDL), Driver Information Center (DIC). This repair is for GM vehicles including Chevrolet and GMC brands.
Our standard rebuild service includes several upgrades to protect the gear level indicator (PRNDL) and driver information center (DIC) from fading or going completely dark again. If the gear level indicator and odometer have already become dim, then this repair will bring them back to life.
Historically, these instrument clusters have a common problem with the LCD or LED, and or the DIC becoming dim, or failing completely. Replacing the original cluster with a salvage yard or OEM replacement is not the best solution because they often contain the same faulty components as the original cluster. We will restore your cluster to "better than new" and ensure proper function with a great warranty and best in the industry customer service!
We also offer a complete gauge rebuild service on these clusters for an additional $50. If any of your gauges are giving erratic readings, not returning to the zero position with the key off, etc., then our gauge rebuild service should be able to help you!
How This Works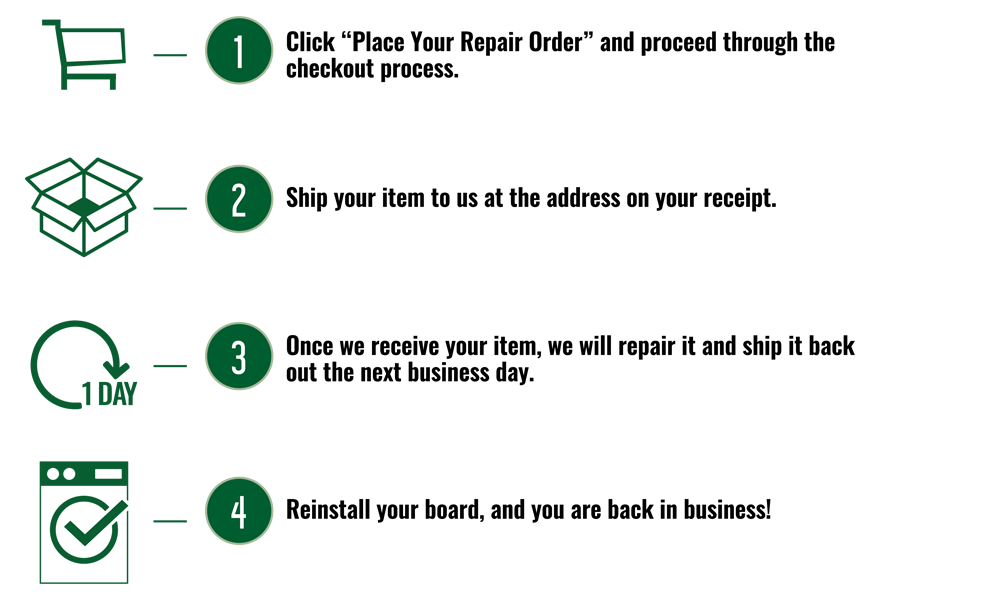 Warranty
Our no-hassle warranty covers your repair for a full year. If the repair fails anytime within a year, we will repair the item again. In the rare occasion that the item is not repairable, we will either replace the circuit board entirely or refund the cost of the repair, at our discretion. See Details...