2005 - 2007 Ford Super Duty Trailer Brake Controller Repair
2005 - 2007 Ford Super Duty Trailer Brake Controller Repair
This is a Ford Super Duty Integrated Trailer Brake Controller repair service for 2005, 2006 and 2007 Ford Super Duty (F-250, F-350, F-450, & F-550 SuperDuty) vehicles.
This is a repair service for your existing Trailer Brake Controller. The problems our repair service covers are "TBC Fault" and/or "Trailer Disconnected" messages on your vehicle.
If you are experiencing any other issues from your Trailer Brake Controller, we may still be able to repair your unit but we ask that you call us at 800-547-2049 to discuss before sending it in.
How This Works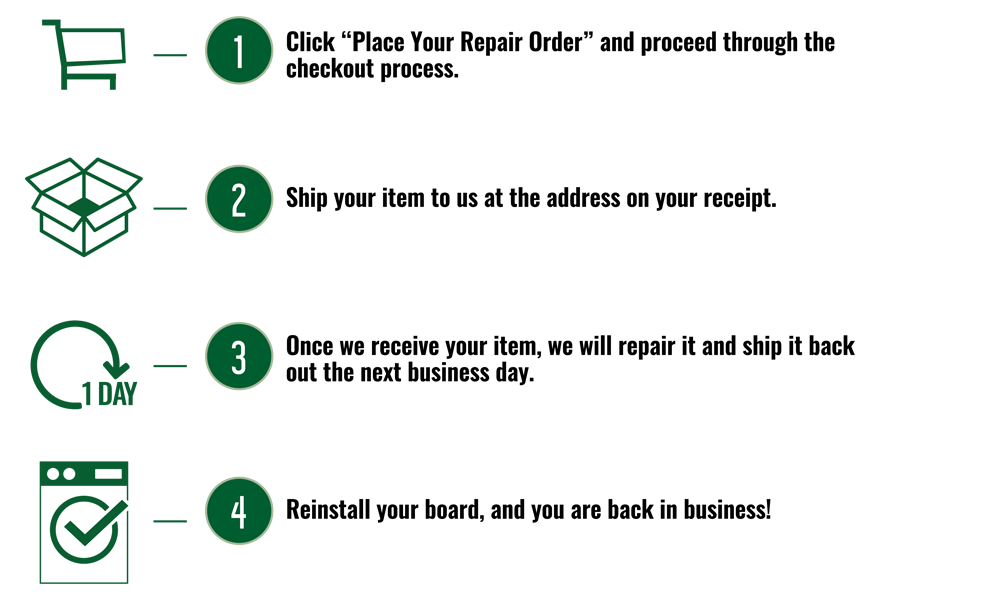 Warranty
Our no-hassle warranty covers your repair for a full year. If the repair fails anytime within a year, we will repair the item again. In the rare occasion that the item is not repairable, we will either replace the circuit board entirely or refund the cost of the repair, at our discretion. See Details...