2003 – 2008 Isuzu Ascender Instrument Cluster Repair
2003 – 2008 Isuzu Ascender Instrument Cluster Repair
This is a complete rebuild of the instrument cluster on 2003 through 2008 Isuzu Ascender vehicles. Our rebuild service includes all new backlighting, new stepper motors behind each gauge, and several upgrades to protect the odometer and gear level indicator (PRNDL) from fading or becoming dim.
Our rebuild service is the easiest way to get back on the road and the ONLY way to avoid a trip to the dealership.
There is NO PROGRAMMING REQUIRED!
Your mileage will not be affected.
These instrument clusters have a common problem with the gauges sticking, giving incorrect readings, or not working at all. Replacing the unit is not the best solution, because many of the replacement units often use the same faulty components as the original cluster. We will refurbish your entire cluster, replacing not only the components of the faulty gauge, but rebuilding ALL of the gauges with upgraded components to ensure proper function with a LIFETIME WARRANTY.
LED Upgrade
We are now offering an upgrade of LED lighting for our 2003-2008 GM Gauge Cluster rebuild service.
Replacing incandescent bulbs with LEDs offers many advantages. LED lighting has a much longer lifespan, is more efficient, operates at a cooler temperature, and is available in multiple colors. Although most LEDs are highly directional, which can cause bright and dark spots in a gauge cluster, our LEDs are specially designed to provide a 360 degree distribution of the light. This provides an even backlighting, as can be seen in our actual product photos to the left. If you would like LED backlighting for your instrument cluster, simply select the color you want from the drop-down menu at the left.
IMPORTANT: If your odometer reads "error" or is scrolling through the languages, please call before sending in for repair. These issues are repairable but are not part of our standard rebuild.
How This Works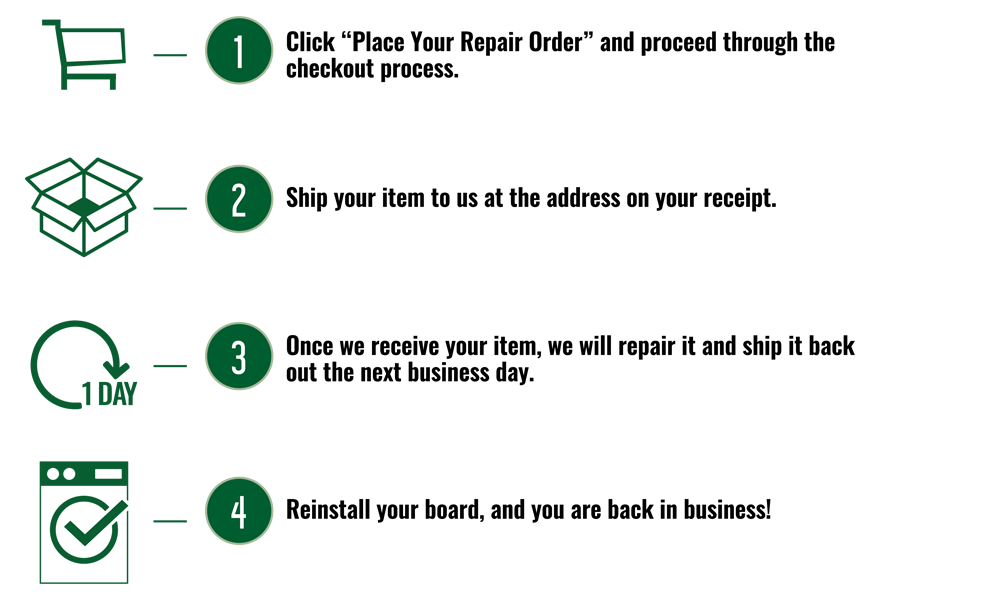 Warranty
Our no-hassle warranty covers the functionality of your instrument cluster for life. If any part of our repair fails, we will repair it again. In the rare occasion that the item is not repairable, we will either replace the circuit board entirely or refund the cost of the repair, at our discretion.
*Light bulbs in instrument clusters have a limited lifespan, and therefore are excluded from this warranty coverage. If light bulbs fail after repair, we will be happy to replace them for a nominal fee. See Details...