1999-2002 Chevrolet Odometer / Gear Indicator Repair
1999-2002 Chevrolet Odometer / Gear Indicator Repair
This is a repair service for the odometer/gear indicator display (PRND21) on 1999, 2000, 2001, and 2002 Chevrolet vehicles.

Is the odometer / gear indicator on your 1999-2002 Chevrolet vehicle dim, dark, dead, or flickering? If so, then we can help! We can repair your unit and have it back to you quickly so that you do not have to wonder about your mileage or gears anymore.

Replacements can cost $400.00 and up. We repair your unit for $119.99! Includes Free Return Shipping
How This Works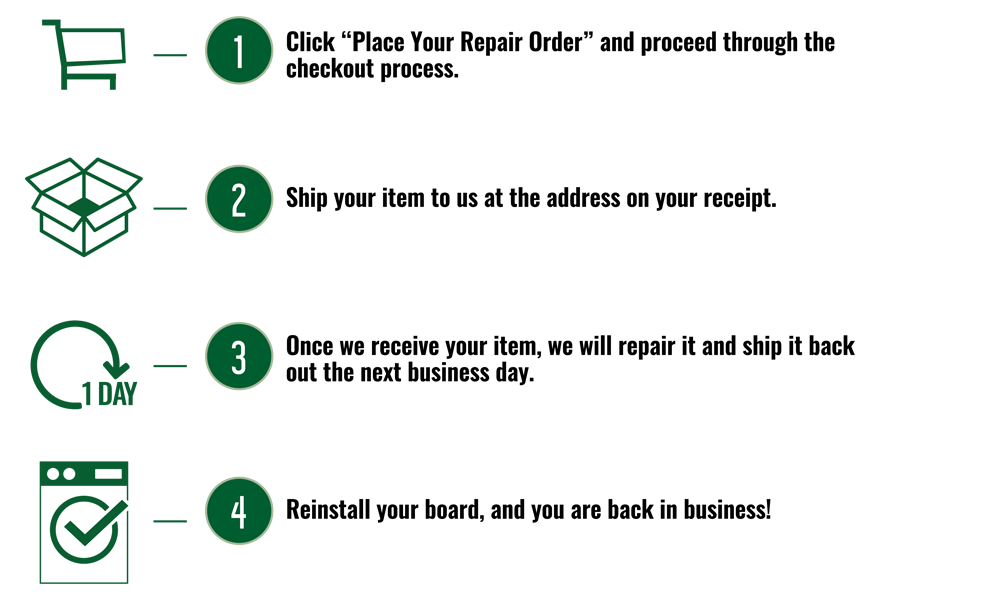 Removal Video
How to Remove and Repair A Chevy or GMC Instrument Cluster (2003-2006)
03:06
http://circuitboardmedics.com/2003-2006-chevrolet-instrument-cluster-repair/ How to remove the instrument cluster from a 2005 GMC Sierra. This removal process is similar to other GM vehicles such as Suburban, Silverado, Yukon, & Tahoe. This is a complete rebuild of the instrument cluster on 2003, 2004, 2005, and 2006 GM (Chevrolet, GMC, Pontiac, Hummer, Buick, Cadillac, Isuzu, and Oldsmobile) vehicles including Chevrolet Silverado, GMC Envoy, Trailblazer, Ranier, Suburban, Tahoe, & others. Our rebuild service includes all new backlighting, new stepper motors behind each gauge, and several upgrades to protect the odometer and gear level indicator (PRNDL) from fading or becoming dim. We also offer an options LED upgrade to the backlighting with four different options: white, blue, red and green. We offer a lifetime warranty on the functionality of the cluster and gauges. Give us a call if you have any additional questions.
How to Remove ...

http://circuitboardmedics.com/2003-2006-chevrolet-instrument-c...
Warranty
Our no-hassle warranty covers your repair for a full year. If the repair fails anytime within a year, we will repair the item again. In the rare occasion that the item is not repairable, we will either replace the circuit board entirely or refund the cost of the repair, at our discretion. See Details...