Maytag Neptune Control Board Repair 22002989
Maytag Neptune Control Board Repair 22002989
This is a repair service for the 22002989 Control Board for the following Maytag Neptune Washer models and many others:
MAH3000AWW
MAH4000AWW
WHS2000AWW
MAH5000AWW
MLG2000AWW
MAH5500BWW
MUG2000AWW
MAH5500AWW
MLE2000AYW
MAH4000AWQ
MAH4000BWQ
MAH4000BWW
MAV6358AWW
MAV6548AWQ
MAV6548AWW
MAVT834AWQ
MAVT834AW
MHW2000AWW
This service repairs the following conditions:
Washer will not spin
"Door locked" light will not illuminate.
NOTE: A new wax motor is included with this service, and must be replaced prior to re-installation of the Maytag Neptune 22002989 Control Board.
How This Works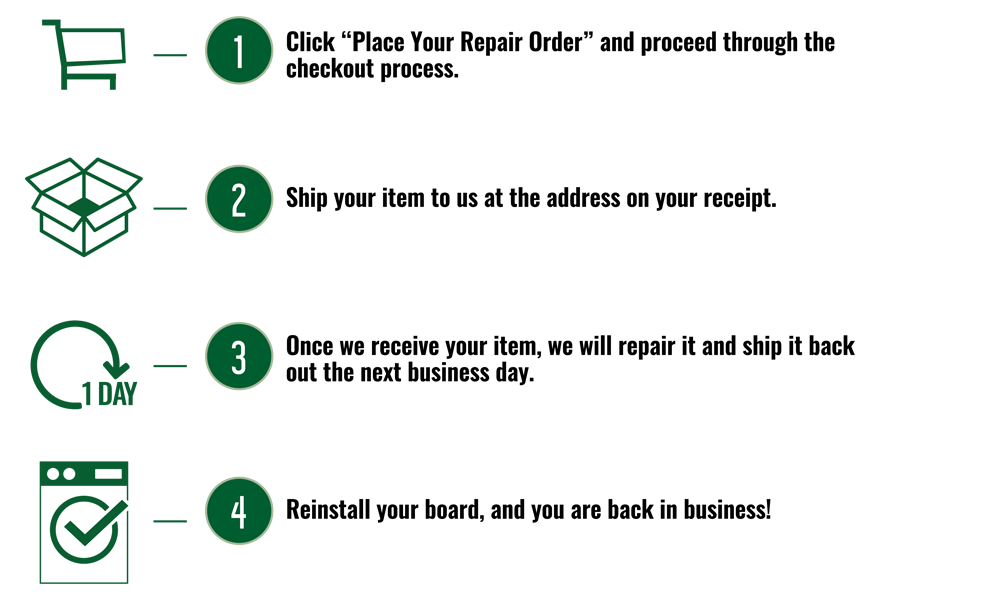 Warranty
Our no-hassle warranty covers your repair for a full two years. If the repair fails anytime within 2 years, we will repair the item again. In the rare occasion that the item is not repairable, we will either replace the circuit board entirely or refund the cost of the repair, at our discretion. See Details...