KitchenAid 4456033 Oven Control Board Repair
KitchenAid 4456033 Oven Control Board Repair
This is a repair service for a KitchenAid Oven Control Board ERC, part number 4456033. Some common problems associated with these boards are listed below. Your oven may be having some or all of these symptoms.
Oven doesn't reach temperature
Oven will not turn off
F1 Error Code
Other intermittent error codes
F2 E6 Error code
Intermittent, flickering or dead display
This control board replaces part numbers 4451845, 4453133, 4453163, 4452894, and 4453659.
How This Works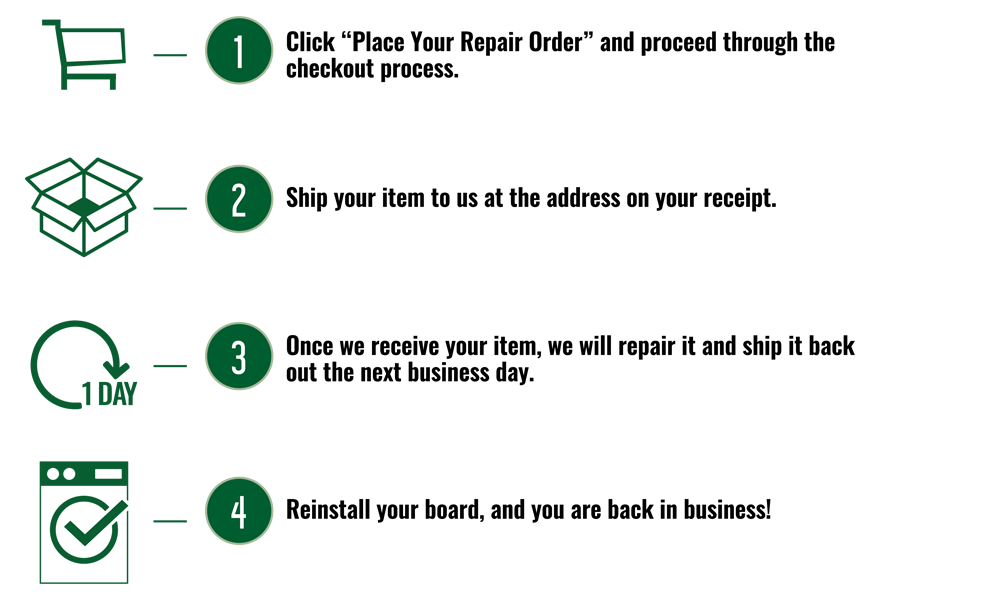 Part Numbers
KitchenAid Part Numbers
Note: This is NOT an exhaustive list. If you do not see your control listed,
please call us at 800-547-2049.
4456033
4453659
4452894
4453163
4453133
4451845
Warranty
Our no-hassle warranty covers your repair for a full two years. If the repair fails anytime within two years, we will repair the item again. In the rare occasion that the item is not repairable, we will either replace the circuit board entirely or refund the cost of the repair, at our discretion. See Details...