1998 – 2003 International Step Van Cluster Repair 3518639C91 3518639C93 2502621C92
1998 – 2003 International Step Van Cluster Repair 3518639C91 3518639C93 2502621C92
This is a repair service for the instrument cluster used in 1998, 1999, 2000, 2001, 2002, and 2003 International Step Van P1000 and 1652 models.

This international gauge cluster has a common problem with the entire cluster powering on and off and/or triggering the 1708 error code. We will repair your gauge cluster, correcting the root causes of these problems. The most common part numbers are 3518639C91, 3518639C93 and 2502621C92, but please contact us at 800-547-2049 if you have an International instrument cluster with a part number other than these.

Replacement clusters can cost up to $1500!
IMPORTANT: If your front glass is broken and you would like it replaced, please call us before sending in for repair. This is not part of our standard repair process, but we do have replacements available for an additional cost.
How This Works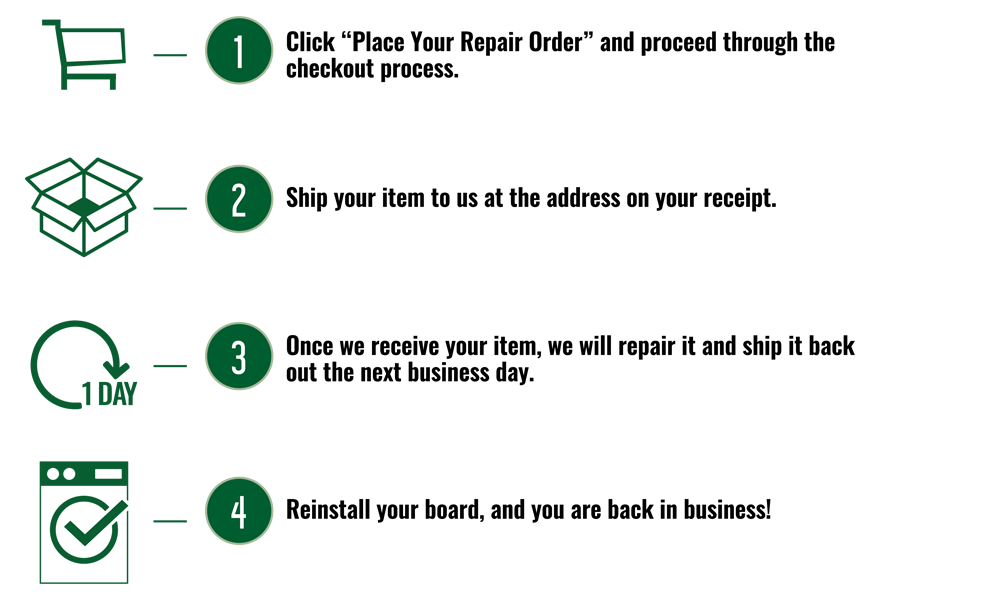 Warranty
Our no-hassle warranty covers your repair for a full year. If the repair fails anytime within a year, we will repair the item again. In the rare occasion that the item is not repairable, we will either replace the circuit board entirely or refund the cost of the repair, at our discretion. See Details...