At Circuit Board Medics our goal is to minimize the cost for your repair and return your unit back to you as soon as possible with better than new parts. We honor this goal through each part of our process, including shipping. All of our standard repairs include a quick 1-Day turnaround in our shop. Once we receive your repair order, we will repair and ship your unit on the next business day. What could possibly slow down the process is shipping time. Location and shipping options will determine how long you are without your unit. See the map below for detailed information about shipping options. Standard shipping rates and delivery times may vary for locations outside of the continental US. Some of our items qualify for free shipping. This free shipping is for the continental US only. Live shipping rates can be found once you add your item to the shopping cart.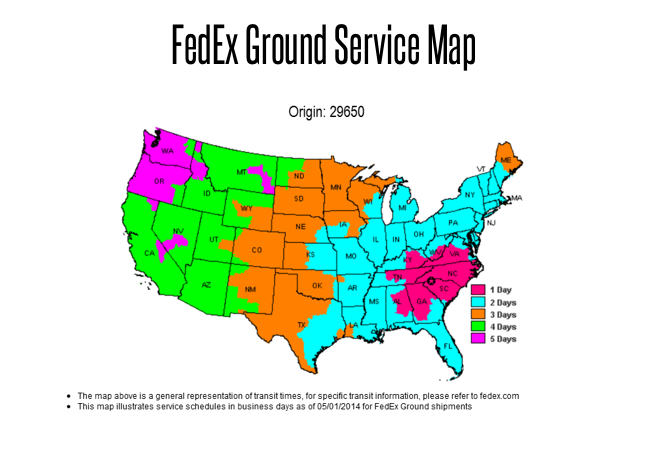 How do I obtain a label for my order?
During the checkout process, You can purchase an inbound shipping label through our FedEx account at a discounted rate. If you choose to purchase your label on our FedEx account you will receive a downloadable label through an email after checkout. Once you receive that email, you will print out your label, tape it to your box, and drop it off at your nearest FedEx location.
If you prefer to ship with another provider, you will receive our address in the emailed receipt. We strongly recommend using FedEx or UPS for reliability and timely delivery.

If I purchase an inbound shipping label through Circuit Board Medics, will you send me a box to ship my item?
No, we do not send you a box. You will need to box and ship your item on your own. Any sturdy cardboard box will be appropriate to ship your order. Please do not ship your item in a padded envelope.
If I purchase and inbound shipping label through Circuit Board Medics, will FedEx come and pick up my box from my house?
No, FedEx does not pickup from your location. You will need to drop your order off at a FedEx office location in order for it to be shipped. Please do not leave your package at a FedEx drop box location. Your emailed receipt will include a link to find your closest FedEx drop off location.
Can you deliver my order on Saturday?
Keep in mind, Saturday is not a standard delivery day for FedEx. Overnight orders shipped on Friday will be delivered on Monday. If you would like to have your unit delivered to you on Saturday, please call us at 1-800-547-2049 to see if this is an option for your address. The upgrade for Saturday delivery is $25.00, if available.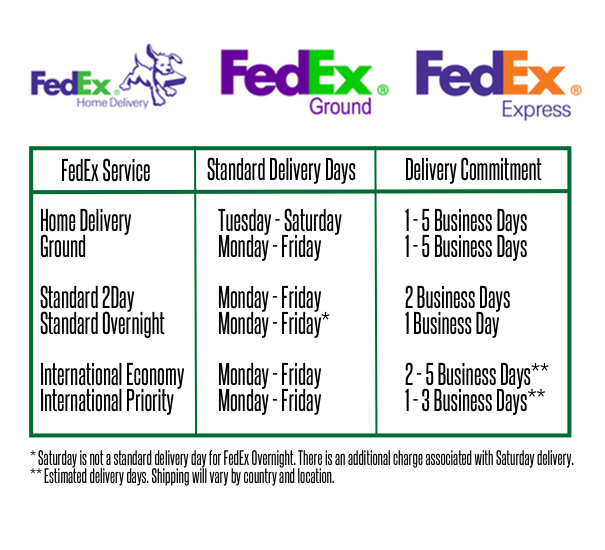 Can you ship my order back the same day it is received?
Yes! Many of our repairs include a same-day option for an additional $50.00.
Do I need to place a repair order before shipping my item to you?
Yes, we are a pre-paid service which requires our customers to place their order before shipping their item in for repair. Our focus is on excellent communication, fast turnaround, and quality repairs. One key to achieving these goals is ensuring that we have customers' contact information and payment before beginning any repair order. This process ensures that we will have the proper contact information for you, and it also guarantees that the repair will not be delayed due to a billing issue. We are not responsible for lost, delayed, or non-repaired items shipped to our facility without an order number.
Do I have to sign for my package once delivered?
We do not require signature delivery; however, if you would like for us to require a signature when your item is delivered, you can select the "Signature Delivery" option on the cart page during the checkout process or call us after placing your order, and we can set that up for you. Carriers charge $3.75 per package for this option.
Do you offer international shipping?
Yes, you can purchase an international shipping label through our FedEx account at a discounted rate. You can ship your unit on your own, however your label will be heavily discounted if you decide to purchase shipping through our FedEx account. You are responsible for all duties and customs fees. Please contact us for shipping quotes and options.
Please call us at 1-800-547-2049 if you have any further questions about our shipping process. We look forward to serving you!