2011 - 2014 Nissan Murano Instrument Cluster Repair
2011 - 2014 Nissan Murano Instrument Cluster Repair
This is a repair service for your existing Nissan Murano instrument cluster for model years 2011, 2012, 2013, and 2014. Much like the 2011 - 2016 Nissan Quest instrument cluster repair service that we offer, this cluster can experience the same issues with the information display. The most common issue with these clusters is:
The LCD information display is flickering, intermittent, or completely blank
The benefits of this instrument cluster repair service are:
Mileage will not be affected or changed
Plug and Play installation
It saves you hundreds of dollars over the dealership
1-Business day turnaround
Backed by our 1-year guarantee
FedEx Return Shipping
Just reinstall the instrument cluster, and your vehicle is back on the road! Your programming and mileage are NOT affected or changed during our repair, so your cluster is plug and play once you receive your repaired unit.
Please contact us via phone at 800-547-2049 if you have any questions!
How This Works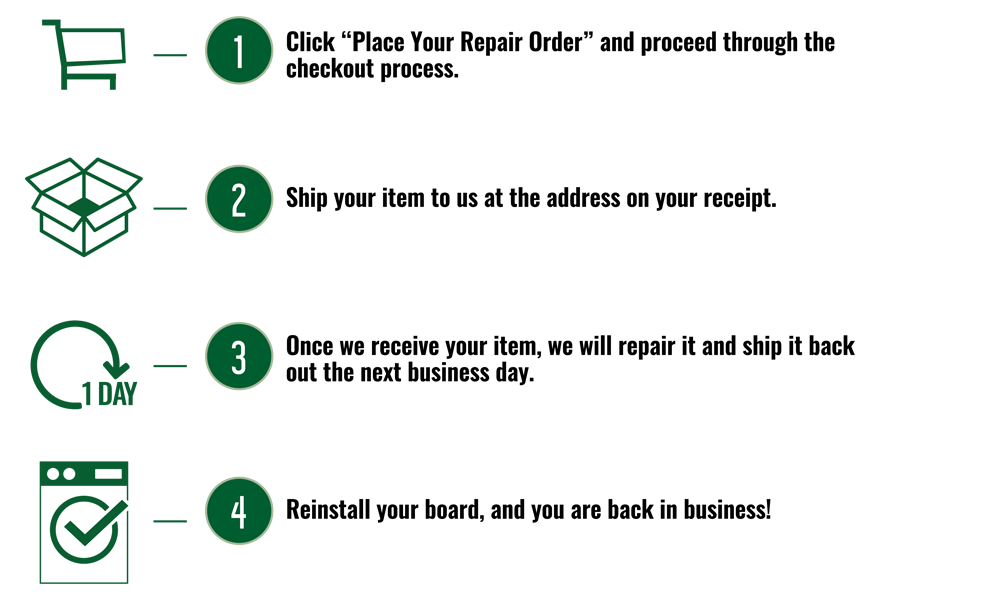 Warranty
Our no-hassle warranty covers your repair for a full year. If the repair fails anytime within a year, we will repair the item again. In the rare occasion that the item is not repairable, we will either replace the circuit board entirely or refund the cost of the repair, at our discretion. See Details...