2005 - 2012 Nissan Pathfinder Instrument Cluster Repair
2005 - 2012 Nissan Pathfinder Instrument Cluster Repair
This is a repair service for the 2005, 2006, 2007, 2008, 2009, 2010, 2011, and 2012 Nissan Pathfinder instrument cluster that will correct LCD odometer display and gauge issues. Our rebuild service eliminates the need for any programming. Your mileage will remain unchanged, and your keys will continue to work properly.
Our rebuild service addresses the following failures of the dashboard:
Odometer display is dim, dark, dead, or flickering
Gauges sticking, reading incorrectly, or not working at all (speedometer, tachometer, temperature gauge, oil pressure gauge, fuel gauge)
Backlighting issues
The benefits of this instrument cluster repair service include:
We repair all of the gauges in your instrument cluster (not just the ones that have failed)
We repair LCD screens in your cluster
No mileage or key programming required (we retain the correct mileage for your odometer)
It saves you hundreds of dollars over the dealership
1 business day turnaround
Backed by our 1 year guarantee
FedEx Return Shipping
Just reinstall the instrument cluster into your Nissan Pathfinder, and you're back in business!
Please contact at 800-547-2049 if you have any questions.
How This Works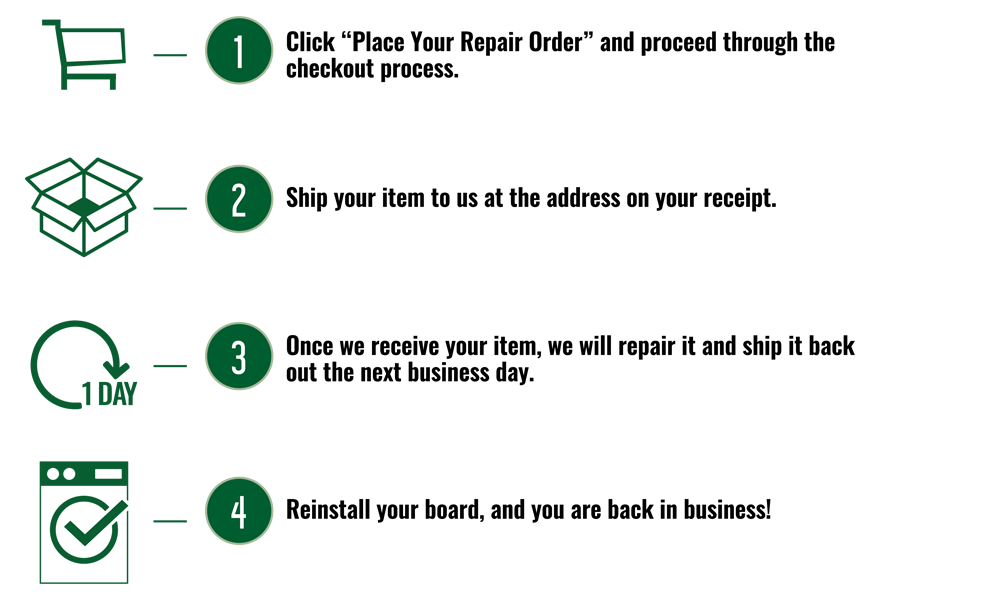 Part Numbers
Nissan Pathfinder Models that we can repair :
Note: This is NOT an exhaustive list. If you do not see your model listed, please call us at 800-547-2049.
24810-EA48D
24810-EA66E
24810-EA47D
24810-EA67E
24810-EA67D
24810-EA47C
24810-EA48C
24810-EA66D
24810-EC35D
24810-EC44C
24810-ZP66A
24810-ZP67A
24810-ZL99A
24810-ZP76A
24810-ZP77A
24810-ZS44D
24810-ZP93A
24810-ZS47C
24810-ZP95B
24810-ZS07C
24810-ZL93B
24810-ZS08D
24810-ZL93D
24810-ZS17C
24810-ZL93C
24810-ZS18D
24810-ZL18D
24810-ZS25C
24810-ZL93E
24810-ZS36C

Warranty
Our no-hassle warranty covers your repair for a full year. If the repair fails anytime within a year, we will repair the item again. In the rare occasion that the item is not repairable, we will either replace the circuit board entirely or refund the cost of the repair, at our discretion. See Details...