2003 - 2006 Lincoln Navigator Smart Junction Box Repair
2003 - 2006 Lincoln Navigator Smart Junction Box Repair
This repair service is for an existing Lincoln Navigator Smart Junction Box (SJB) for model years 2003, 2004, 2005, and 2006. A SJB or Smart Junction Box failure commonly appears as a fuel or battery related issue. Common symptoms may include:
Intermittent, erratic, or complete failure of the fuel pump
The benefits of this Smart Junction Box repair service are:
We offer a 1-business day turnaround repair service that can get your vehicle up and running faster than the dealership
We upgrade the failed circuit board components to prevent further issues
Our repair service is backed by our 1-year guarantee
With our repair service, we not only fix the issues that you are having with your SJB, but we will replace ALL the components that control these above circuits so that your vehicle will not experience a failure with these other systems.

The benefits of our repair versus purchasing a replacement SJB are that we correct the root cause of the problem(s) by replacing the faulty components with high quality upgraded components to ensure proper function and longevity. All your programming will stay in-tact, and you will NOT need to visit a dealer upon return of your Smart Junction Box. Just install your module, and you are back in business!
This repair is ONLY for the above-listed conditions. If you are having any problems other than this, please call us at 800-547-2049 if you have any questions!
How This Works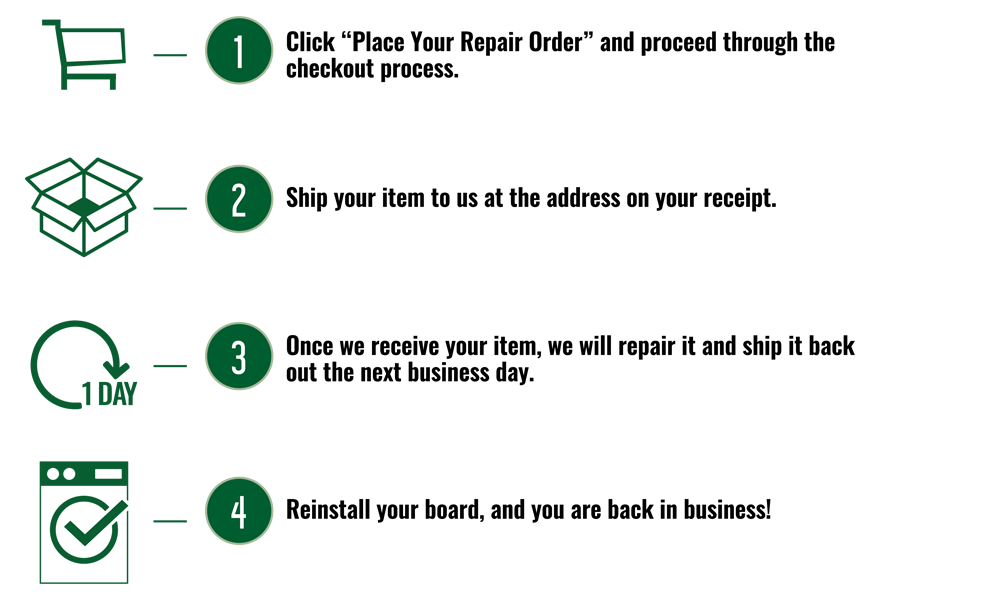 Warranty
Our no-hassle warranty covers your repair for a full year. If the repair fails anytime within a year, we will repair the item again. In the rare occasion that the item is not repairable, we will either replace the circuit board entirely or refund the cost of the repair, at our discretion. See Details...