2000 - 2005 Chevrolet Impala Instrument Cluster Repair
2000 - 2005 Chevrolet Impala Instrument Cluster Repair
Are your 2000, 2001, 2002, 2003, 2004, or 2005 Chevrolet Impala instrument cluster individual gauges and or backlighting no longer working correctly? If so, we offer a repair service that will restore your Impala's instrument cluster gauges and backlighting to "better than new." We rebuild your entire cluster with upgraded components, include a warranty, and have it back to you quickly so that you will never have to worry about your gauges again.
Common issues that our repair resolves:
Backlighting is no longer working
Individual gauges such as the speedometer, tachometer, fuel, or the engine temperature gauge no longer work or are no longer accurate.
Our rebuild service includes:
All new backlighting
All new motors for all gauges
Your mileage will not be affected
There is NO PROGRAMMING REQUIRED
No Hassle 1-Year warranty
5-star customer service
1-Business day turnaround!
Start the repair process today by clicking the "Place Your Repair Order" button above and proceed through the checkout process. Please text or call us at 800-547-2049 if you have any questions.
How This Works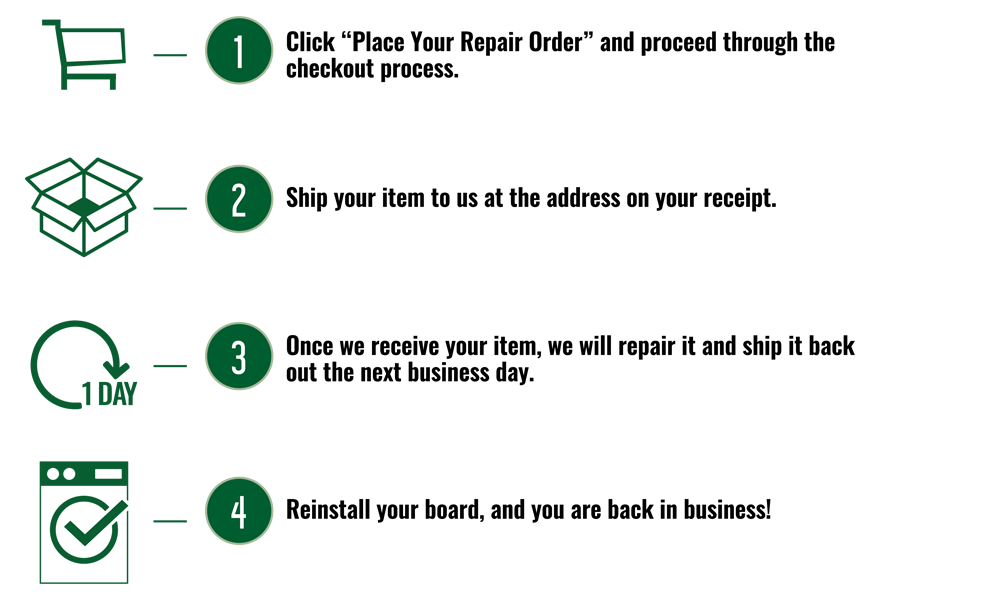 Removal Video
Chevy Instrument Cluster Repair
05:09
http://circuitboardmedics.com/2003-2006-gm-instrument-cluster-repair/ This is a complete rebuild of the instrument cluster on 2003, 2004, 2005, and 2006 GM (Chevrolet, GMC, Pontiac, Hummer, Buick, Cadillac, Isuzu, and Oldsmobile) vehicles including Chevrolet Silverado, GMC Envoy, Trailblazer, Ranier, Suburban, Tahoe, & others. Our rebuild service includes all new backlighting, new stepper motors behind each gauge, and several upgrades to protect the odometer and gear level indicator (PRNDL) from fading or becoming dim. We are also offering an upgrade from standard incandescent backlighting to LED. We offer a lifetime warranty on the functionality of the cluster and gauges. We look forward to serving you. Circuit Board Medics is now offering a entire dash LED upgrade for many different model GM vehicles. These vehicles range from 2003-2006 and include Silverado, Sierra, Suburban, Yukon, Denali, H2, Escalade and more. Please call us with any questions and pricing for your specific vehicle. 800-547-2049
Chevy Instrume...

http://circuitboardmedics.com/2003-2006-gm-instrument-cluster-...
Product Videos
Warranty
Our no-hassle warranty covers your repair for a full year. If the repair fails anytime within a year, we will repair the item again. In the rare occasion that the item is not repairable, we will either replace the circuit board entirely or refund the cost of the repair, at our discretion. See Details...