1996 – 1999 BMW 323 328 E36 Climate Control Module Repair
1996 – 1999 BMW 323 328 E36 Climate Control Module Repair
This is a service to rebuild and repair the climate control module on 1996, 1997, 1998, and 1999 BMW 3 Series vehicles (E36 Series). This rebuild corrects common issues with the BMW automatic temperature control module.
Common issues with this climate controller include:
Display backlighting flickers on and off
One or more LEDs may be illuminated, but no buttons work
Blower motor does not operate
Auxiliary cooling fan runs at inappropriate times. (for example during Winter, or when AC is off)
If you are having problems other than the ones listed above, please call us at 800-547-2049 so we can help you troubleshoot your specific issues.
How This Works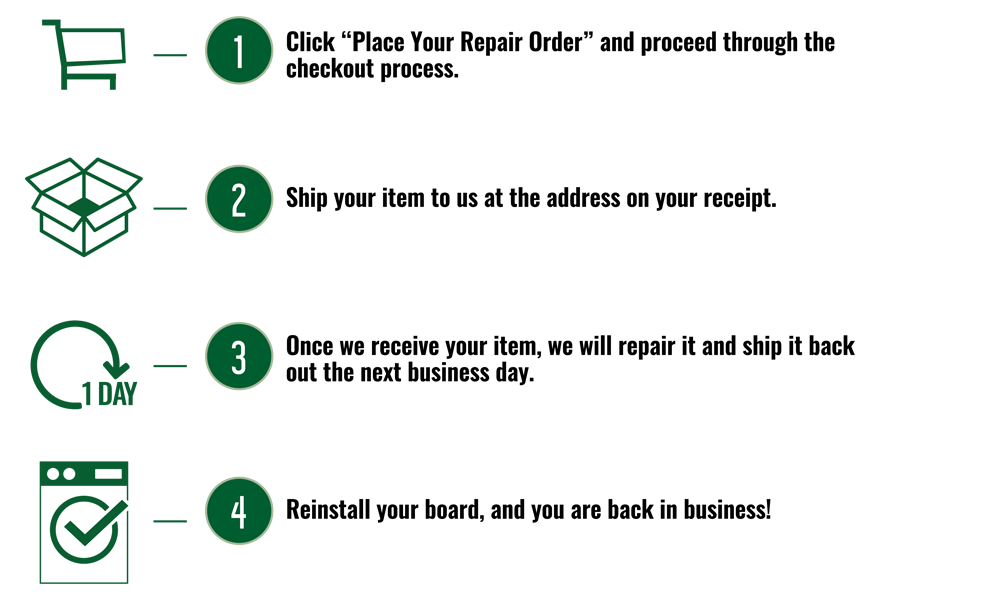 Warranty
Our no-hassle warranty covers your repair for a full year. If the repair fails anytime within a year, we will repair the item again. In the rare occasion that the item is not repairable, we will either replace the circuit board entirely or refund the cost of the repair, at our discretion. See Details...