Amana 12106802 Refrigerator Control Board Repair
Amana 12106802 Refrigerator Control Board Repair
This is a repair service for a Amana refrigerator, part number 12106802 or 12106801 that is having problems with the defrost cycle not working. We use upgraded components to correct the root cause of the failure. This control board is obsolete and can only be repaired.
The benefits of our repair are that we correct the root cause of the control board problem by replacing the faulty components with high quality upgraded components in it's place to ensure proper function and longevity. Other key benefits of our repair service are:
1 Business Day turnaround;
Backed by our Guarantee;
FedEx return shipping.
Just reinstall the board, and you're back in business!
If you need help troubleshooting, or you have any questions, please contact us via phone at 800-547-2049.
How This Works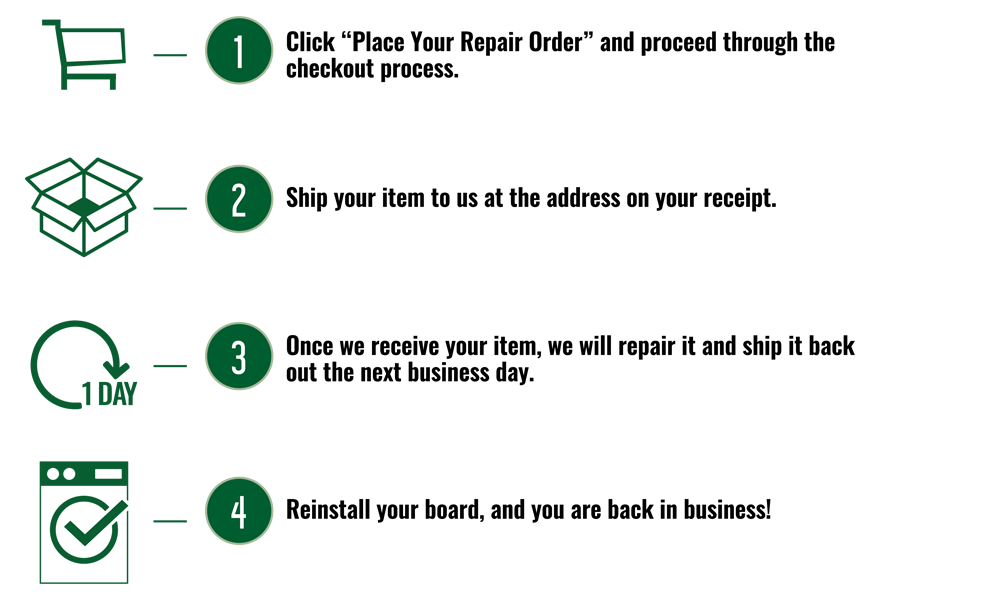 Warranty
Our no-hassle warranty covers your repair for a full two years. If the repair fails anytime within 2 years, we will repair the item again. In the rare occasion that the item is not repairable, we will either replace the circuit board entirely or refund the cost of the repair, at our discretion. See Details...