1999 - 2000 Aston Martin DB7 Window Control Unit Repair
1999 - 2000 Aston Martin DB7 Window Control Unit Repair
This repair service is for an Aston Martin DB7 Window Control Unit for model years 1999 or 2000. When these units fail, the power windows will stop working.
Our repair service can repair your Aston Martin Window Control Unit with a 1-BUSINESS DAY TURNAROUND.
Benefits of our control unit repair service include:
It saves you hundreds of dollars over a new control board
Our 1-year guarantee backs our repair
1-business day turnaround
Just reinstall the control unit, and you're back in business!
Please contact us at 800-547-2049 if you have any questions.
How This Works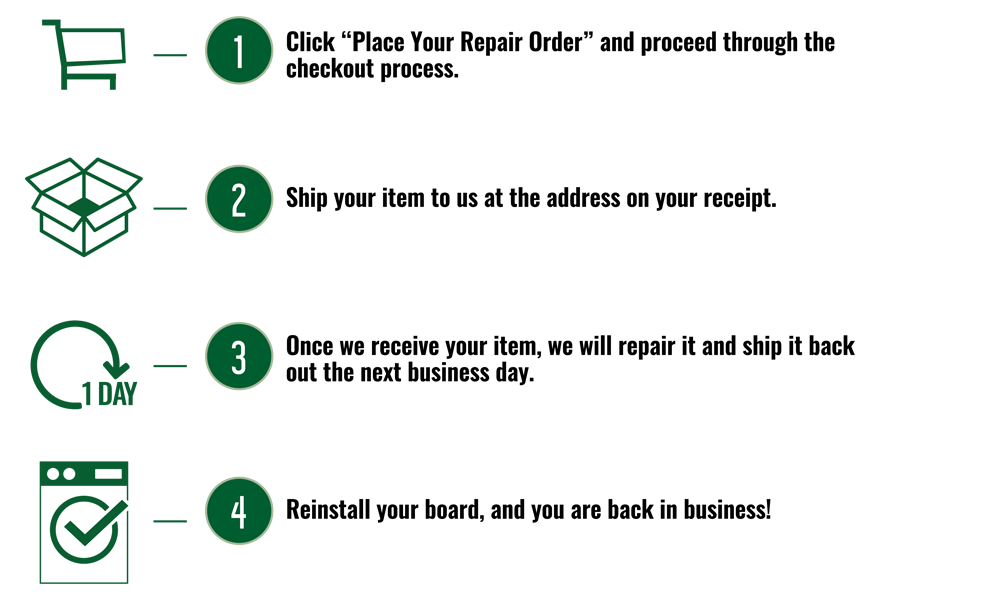 Warranty
Our no-hassle warranty covers your repair for a full year. If the repair fails anytime within a year, we will repair the item again. In the rare occasion that the item is not repairable, we will either replace the circuit board entirely or refund the cost of the repair, at our discretion. See Details...