2011 - 2013 Ford Super Duty Productivity Screen Upgrade
2011 - 2013 Ford Super Duty Productivity Screen Upgrade
Looking to upgrade your 2011 - 2013 Ford 6.7L Super Duty Instrument Cluster from a standard display to the productivity screen? We can help! We offer two options: we provide the replacement or you do. We program each cluster to fit the build data for your truck. This ensures that you won't have any error messages after installing. This is a great option to upgrade your truck with minimal work.
Steering Wheel Controls: If you are upgrading to a productivity screen, you will need to purchase replacement steering wheel controls as well. These controls are used to cycle through the menu screens on the upgraded cluster. We sell these for $59.99 and it can be added to your cart by checking the box above.
NOTE: If you have a manual transfer case, 2WD, 6.2L or 2014 or newer year model truck, contact us before placing your order.
How This Works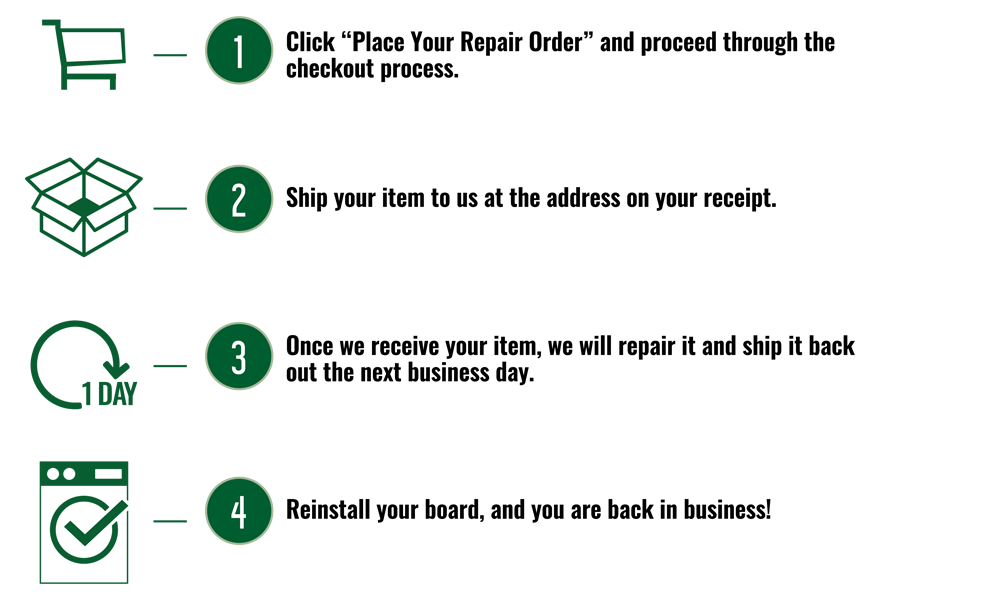 Warranty
Our no-hassle warranty covers your repair for a full year. If the repair fails anytime within a year, we will repair the item again. In the rare occasion that the item is not repairable, we will either replace the circuit board entirely or refund the cost of the repair, at our discretion. See Details...