Falcon 8242 8231 Door Closer Repair
Falcon 8242 8231 Door Closer Repair
This is a repair service for a Falcon 8242 and 8231 door closer sometimes referred to as an automatic door opener, low energy operator, or swing operator. The most common failure for the 8200 series Falcon door closers is the Ingersoll Rand control boards, part number 8240-3462, which can fail and prevent the door closer from working properly. We know how critical the Falcon door operator can be to your organization, so we commit to a 1 BUSINESS DAY TURNAROUND on the repair of this control board in our facility.
Other benefits of our control board repair service are:
It saves you hundreds of dollars over replacement of control operator.
Backed by our 1 year guarantee

1 business day turnaround
Just reinstall the control board, and you're back in business!
Please contact us via phone at 800-547-2049 if you have any questions.
How This Works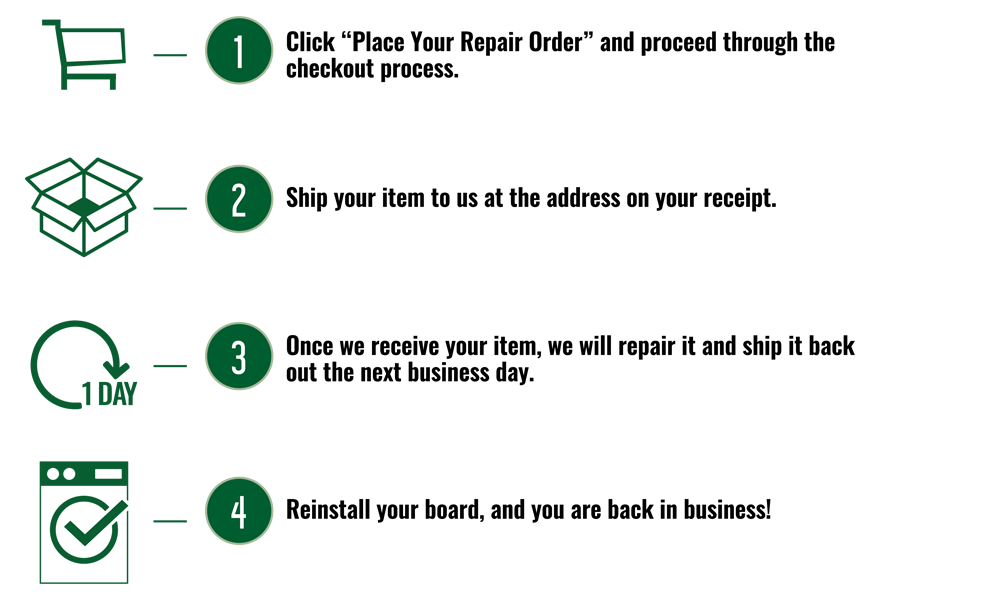 Warranty
Our no-hassle warranty covers your repair for a full year. If the repair fails anytime within a year, we will repair the item again. In the rare occasion that the item is not repairable, we will either replace the circuit board entirely or refund the cost of the repair, at our discretion. See Details...