2012 - 2013 Kia Soul Instrument Cluster Repair
2012 - 2013 Kia Soul Instrument Cluster Repair
Is your 2012 or 2013 Kia Soul instrument cluster experiencing gauge or backlighting issues? If so, we offer a cluster repair service that will restore your Kia Soul's instrument cluster gauges to "better than new." We rebuild your entire cluster with upgraded components, include a no-hassle warranty, and have it back to you quickly so that you will never have to worry about your instrument cluster again.
Common issues that our repair resolves:
Individual gauge issues
Backlighting issues
IMPORTANT INFORMATION:
This repair service is ONLY for the above-listed conditions. If your instrument cluster is experiencing intermittent power to the instrument cluster, please text or call us at 800-547-2049 before purchasing our standard repair service.
Benefits our repair service includes are:
Your mileage will not be affected
Rebuilt with upgraded components
There is NO PROGRAMMING REQUIRED
Backed by our No-hassle warranty
5-Star customer service
It saves you hundreds of dollars over the dealership
1-Business day turnaround!
Start the repair process today by clicking the "Place Your Repair Order" button above and proceed through the checkout process. Please text or call us at at 800-547-2049 if you have any questions.
How This Works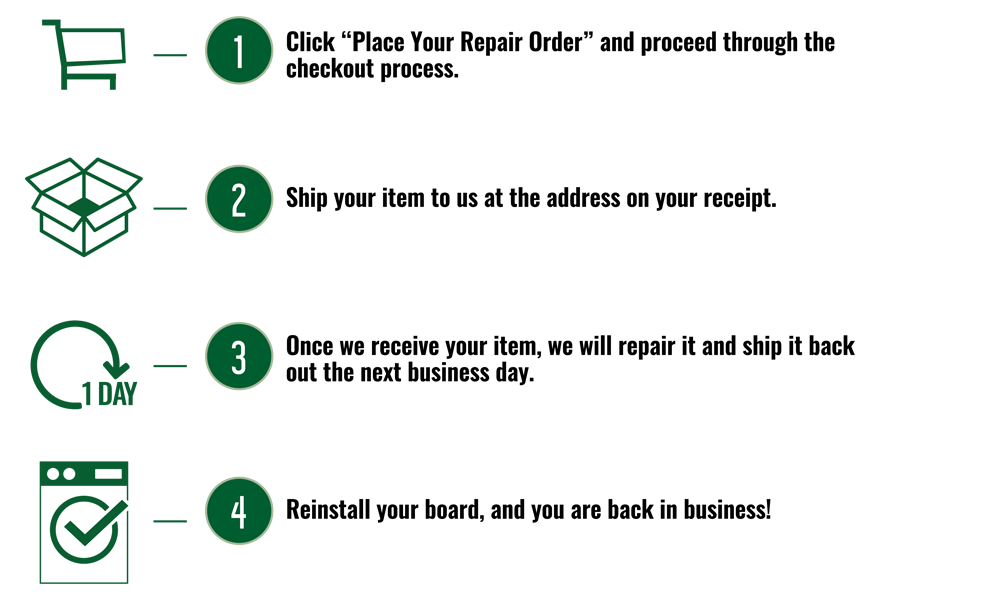 Warranty
Our no-hassle warranty covers your repair for a full year. If the repair fails anytime within a year, we will repair the item again. In the rare occasion that the item is not repairable, we will either replace the circuit board entirely or refund the cost of the repair, at our discretion. See Details...