2011 - 2012 Dodge RAM TIPM Module Repair Service
2011 - 2012 Dodge RAM TIPM Module Repair Service
This Dodge RAM TIPM repair service is for a 2011 and 2012 failing or faulty Totally Integrated Power Module (TIPM). A 2011 and 2012 Dodge RAM TIPM failure commonly appears as fuel or battery related issue. Common TIPM failure symptoms may include intermittent failure, complete failure, or a system component staying on all the time, such as the fuel pump running continuously. Note: One or more of the systems turning on by themselves, such as wiper activation with no action from the vehicle operator, is a separate is issue. It is possible that the TIPM causes it, but our repair will not resolve it.
Our repair is designed to fix issues with the following vehicle components:
Fuel Pump
Power Door Locks
Front/Rear Windshield Wipers
Front/Rear Wiper Fluid Power
Backup Lights
Horn
The specific Dodge model years we repair include:
Dodge Ram Trucks (1500, 2500, & 3500) – 2011 & 2012
The benefits of this RAM TIPM repair service versus purchasing a replacement are:
No programming OR visit to the dealer required
Plug-n-Play
We correct the root cause of the problem(s) by upgrading the failed circuit board components with high quality components
We offer a 1-business day turnaround repair service that can get your vehicle up and running faster than the dealership
Backed by our 1-year guarantee
IMPORTANT INFORMATION:
This repair is ONLY for the above-listed conditions and ONLY for the part numbers listed on this page. If you are having problems other than the failures listed here or have questions about this repair, please call us at 800-547-2049.
How This Works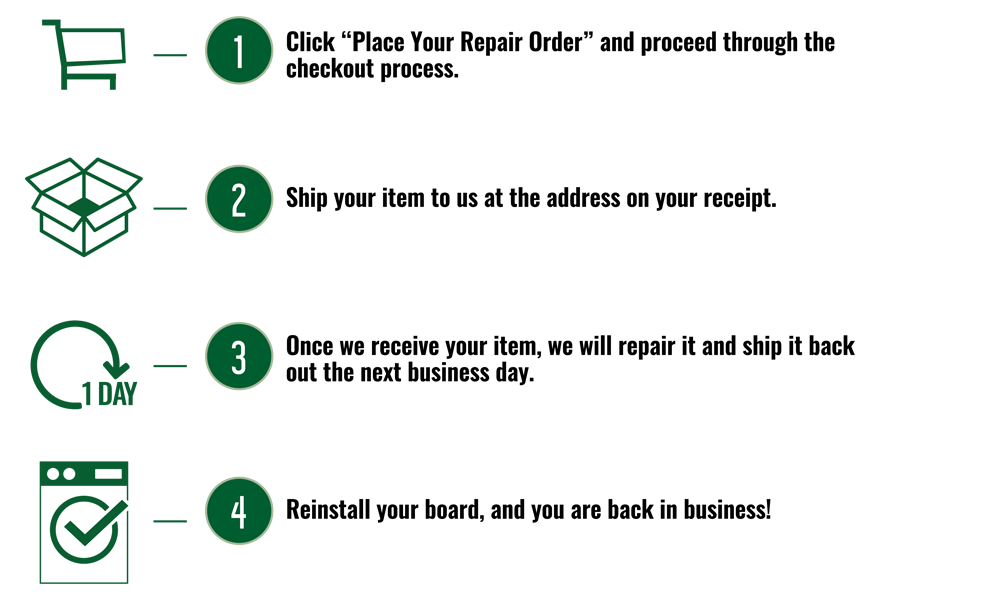 Part Numbers
Some 2011-2012 Dodge RAM TIPM Module part numbers are below. This is NOT a complete list so if you do not see your part number listed please call us at 800-547-2049.
04692318
4692318
RL692318AJ
4692318AF
4692318AG
4692318AH
4692318AI
4692318AJ
RL692318AJ
04692318AF
04692318AG
04692318AH
04692318AI
04692318AJ

68089322AD
68089322AE
68089322AF
68089322AG
RL089322AF
68089322
4692319
RL692319A
4692319AD
4692319AE
4692319AF
4692319AG
4692319AH

4692319AI
4692319AJ
04692319
04692319AD
04692319AE
04692319AF
04692319AG
04692319AH
04692319AI
04692319AJ
RL089323AF
68089323AD
68089323AE

Warranty
Our no-hassle warranty covers your repair for a full year. If the repair fails anytime within a year, we will repair the item again. In the rare occasion that the item is not repairable, we will either replace the circuit board entirely or refund the cost of the repair, at our discretion. See Details...