2004 - 2006 Toyota Matrix ECM/ECU Repair
2004 - 2006 Toyota Matrix ECM/ECU Repair
This ECM repair service is for a 2004, 2005, and 2006 Toyota Matrix engine control module. The ECM, also commonly referred to as the ECU (engine control unit) or engine computer, can cause a variety of transmission shifting problems.
If you are experiencing harsh shifts of the transmission, hesitation between shifts, gears slipping on acceleration, or false diagnostic transmission codes of P2716 or P0741 causing the check engine light (CEL) to illuminate, then we can help.
The benefits of this ECM repair service are:
It saves you hundreds of dollars over the dealership
THERE IS NO NEED TO REPROGRAM YOUR ECM
1-business day turnaround
Backed by our 1-year guarantee
FedEx Return Shipping
Just reinstall the ECM in your Matrix, and you're back in business!
Please contact us at 800-547-2049 if you have any questions.
How This Works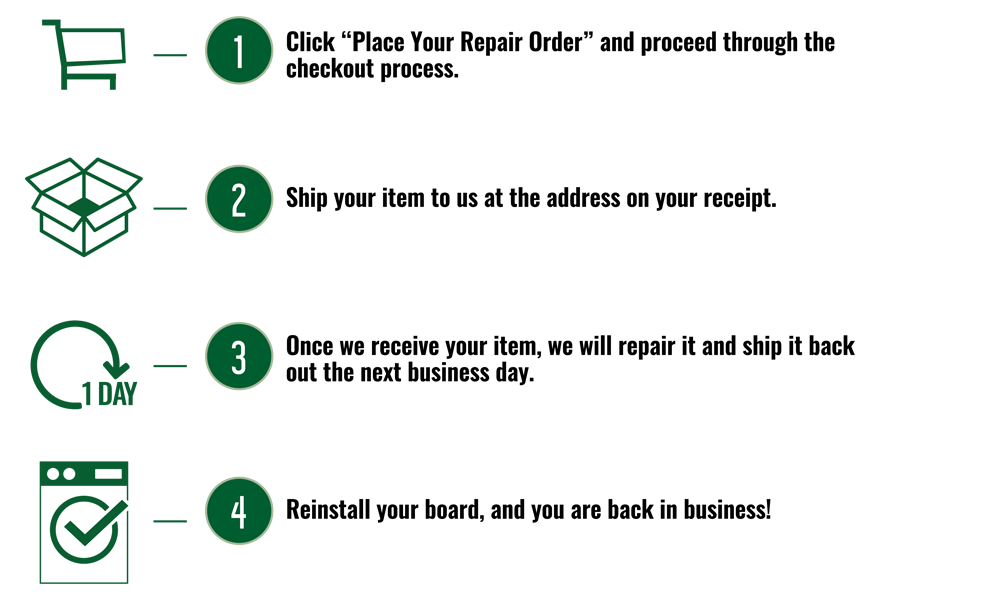 Part Numbers
Your ECM/ECU should have the part series number 89661 on it. In addition to the series number, it will have a part number similar to the ones listed below. Note: This is NOT a complete list. If you do not see your part number listed, please call us, and we can check on your unit. 800-547-2049
89661-0Z081
89661-02290
89661-0Z110
89661-0Z100
89661-0Z101
89661-0Z070
89661-02340
89661-2341
89661-02342
89661-02C40
89661-02C41
89661-02C42
89661-0Z040
89661-02C50
89661-0Z102
89661-01120
89661-01130
89661-01131
89661-0Z041
89661-0Z042
89661-01140
89661-02C70
89661-02C71
89661-02D63
89661-01132
89661-0Z043
89661-0ZD11
89661-0ZD12
89661-02D41
89661-02D51
89661-02D52
89661-02D61
89661-02D63
89661-02D11
89661-02D12
89661-02D31
89661-02D32
89661-02D33
89661-02D34
89661-02K51
89661-02K52
89661-02K53
89661-02F70
Warranty
Our no-hassle warranty covers your repair for a full year. If the repair fails anytime within a year, we will repair the item again. In the rare occasion that the item is not repairable, we will either replace the circuit board entirely or refund the cost of the repair, at our discretion. See Details...