2004 – 2005 Toyota Prius MFD Repair
2004 – 2005 Toyota Prius MFD Repair
This is a repair service for the Multi Function Display (MFD) in 2004 and 2005 Toyota Prius vehicles.

Some common problems with the MFD are listed below:
Buttons and touch screen are sluggish and non-responsive
"Check the connection of the air conditioner" message when the climate button is pushed.
"Audio Off" message when the radio is playing
Energy Monitor (Prius only) not displaying current information.
How This Works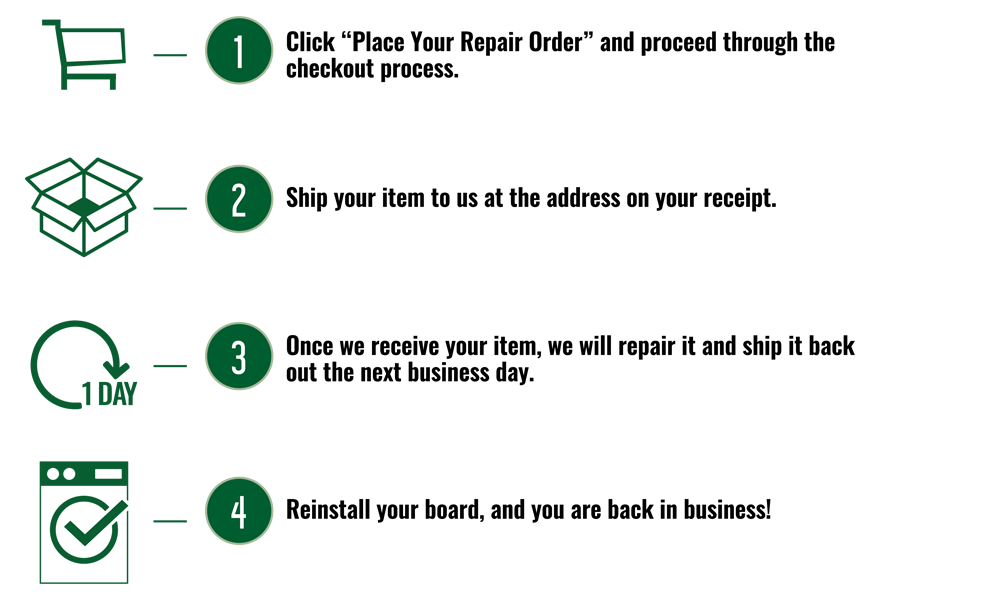 Warranty
Our no-hassle warranty covers your repair for a full year. If the repair fails anytime within a year, we will repair the item again. In the rare occasion that the item is not repairable, we will either replace the circuit board entirely or refund the cost of the repair, at our discretion. See Details...