2001 - 2004 Ford Windstar PCM Repair
2001 - 2004 Ford Windstar PCM Repair
This is a repair service for the engine computer or Powertrain Control Module, (PCM) from a 2001, 2002, 2003, or 2004 Ford Windstar that has been damaged by failed ignition coils and spark plugs. This is the most common problem with the Ford Windstar PCM and is often indicated by one or more of the following diagnostic trouble codes: P0351, P0352, P0353, P0354, P0355, P0356. The engine computer is often referred to as the ECM (Engine Control Module), ECU (Engine Control Unit), or simply as the computer.
How This Works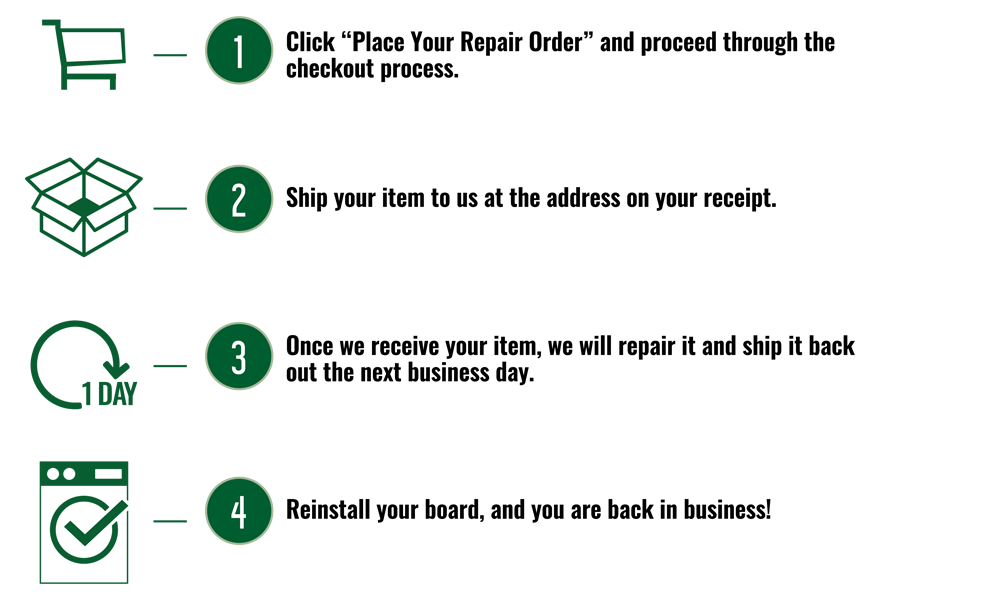 Part Numbers
Some Windstar PCM Part Numbers are below. This is NOT a complete list, so if you do not see your part number listed, please call us 800-547-2049 .
2F2A-12A650-AA
2F2A-12A650-AB
2F2A-12A650-AC
2F2A-12A650-DB
2F2A-12A650-DC
2U7A-12A650-AJA
3F2A-12A650-CA
3F2A-12A650-CB

Warranty
Our no-hassle warranty covers your repair for a full year. If the repair fails anytime within a year, we will repair the item again. In the rare occasion that the item is not repairable, we will either replace the circuit board entirely or refund the cost of the repair, at our discretion. See Details...