2000 - 2003 Nissan Maxima Instrument Cluster Repair
2000 - 2003 Nissan Maxima Instrument Cluster Repair
This repair service is for an existing 2000, 2001, 2002, and 2003 Nissan Maxima instrument cluster. This repair service will correct gauge and backlighting issues. Our rebuild service eliminates the need for any programming because your programming and mileage will remain unchanged, and your keys will continue to work as they do today when you receive your original rebuilt cluster.
Our rebuild service addresses the following failures of the dashboard:
Fuel gauge works intermittently, giving incorrect readings, or not at all
Cluster backlighting is out or flickering
The benefits of this instrument cluster repair service include:
No mileage or key programming required (we retain the correct mileage for your odometer)
It saves you hundreds of dollars over the dealership
1 business day turnaround
Backed by our 1 year guarantee
FedEx Return Shipping
Just reinstall the instrument cluster into your Nissan Maxima, and you're vehicle is back on the road!
Please contact at 800-547-2049 if you have any questions!
How This Works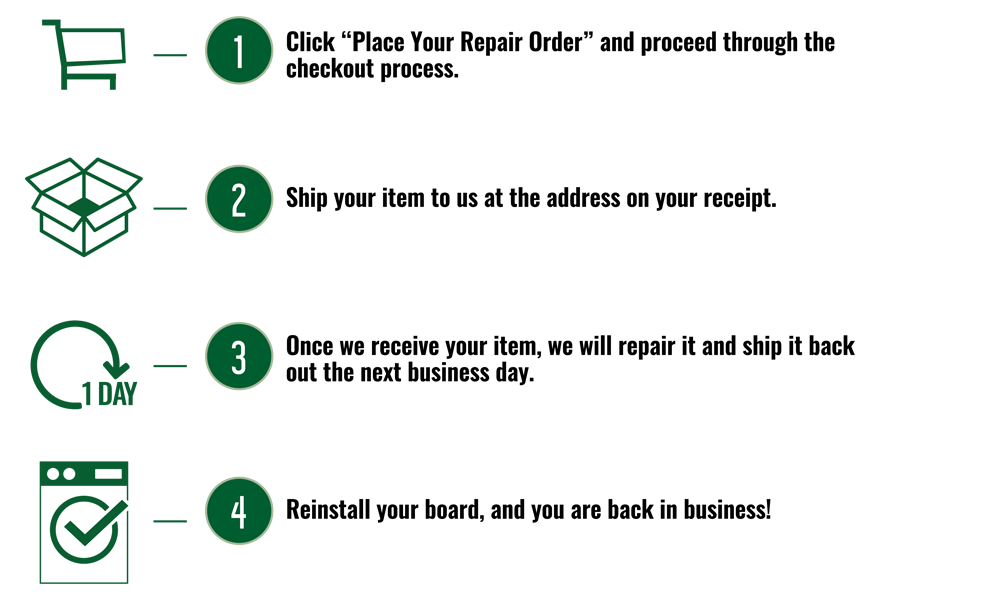 Warranty
Our no-hassle warranty covers your repair for a full year. If the repair fails anytime within a year, we will repair the item again. In the rare occasion that the item is not repairable, we will either replace the circuit board entirely or refund the cost of the repair, at our discretion. See Details...