1998 – 2011 Ford Lighting Control Module (LCM) Repair
1998 – 2011 Ford Lighting Control Module (LCM) Repair
This is a repair service for the Lighting Control Module (LCM) on 1998 – 2011 Ford Crown Victoria vehicles. A failing LCM can cause problems or intermittent function of any of the following; headlights, park lights, dome lights, dash lighting, and horn. The most common symptom of a failing LCM is the headlights turning on and off randomly.
How This Works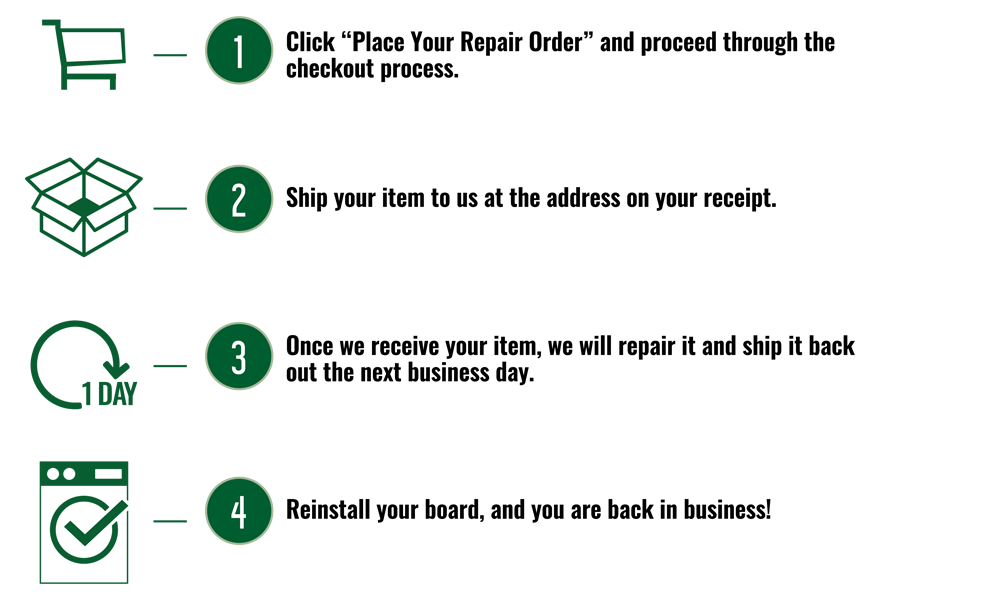 Part Numbers
Following are some part numbers for these Lighting Control Modules. Note: This is NOT an exhaustive list. If you do not see your part number listed, please call us. 800-547-2049
1W7J-15C593-AA
1W7Z-13C788-AA
4W7J-15C593-AA
4W7Z-13C788-AA
6W7T-13C788-BB
7W7T-13C788-AA
8W7T-13C788-BA
8W7T-13C788-CA
F5AB-13C788-AB
F5AB-13C788-AD
F5AB-13C788-AE
F5AB-13C788-AF
F6AB-13C788-AD
F6AB-13C788-AE
F6AZ-13C788-AE
F7AB-13C788-AA
F8AB-13C788-AB
F8AZ-13C788-BA
F8VB-13C788-AC
F8VB-13C788-AC
F5AB-13C788-AE
 F8VB-13C788-AD
F8VB-13C788-AE
XW1T-13C788-AA
XW1T-13C788-AB
XW7T-137C88-AA
XW7T-13C788-BA
YW1T-13C788-AA
YW1T-13C788-AB
YW7T-13C788-AA
YW7Z-13C788-BA
---
Warranty
Our no-hassle warranty covers your repair for a full year. If the repair fails anytime within a year, we will repair the item again. In the rare occasion that the item is not repairable, we will either replace the circuit board entirely or refund the cost of the repair, at our discretion. See Details...