1998 - 2004 Chrysler Climate Control Screen Repair
1998 - 2004 Chrysler Climate Control Screen Repair
This repair service is for the climate control and temperature display in many 1998 - 2004 Chrysler models including 300, 300M, Concorde, and LHS.
If your Chrysler climate control LCD or screen is flickering or has stopped working completely, we can help! We will repair the cause of the failure using higher grade materials so that it will not have the same problems again in the future.
We offer a fast "1" business day turnaround on the repair once we receive your climate control unit. Your rebuilt climate control will be returned to you ready to install and use! Our repair service is the easiest ways to restore your original climate control and the ONLY ways to avoid a trip to the dealership. If you have any questions, please call us at 800-547-2049.
How This Works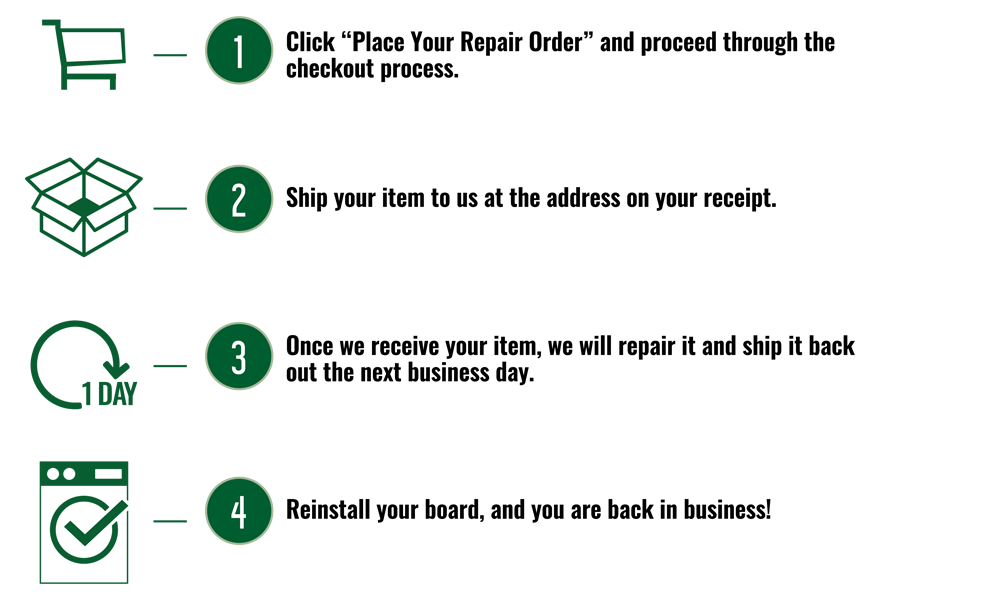 Warranty
Our no-hassle warranty covers your repair for a full year. If the repair fails anytime within a year, we will repair the item again. In the rare occasion that the item is not repairable, we will either replace the circuit board entirely or refund the cost of the repair, at our discretion. See Details...